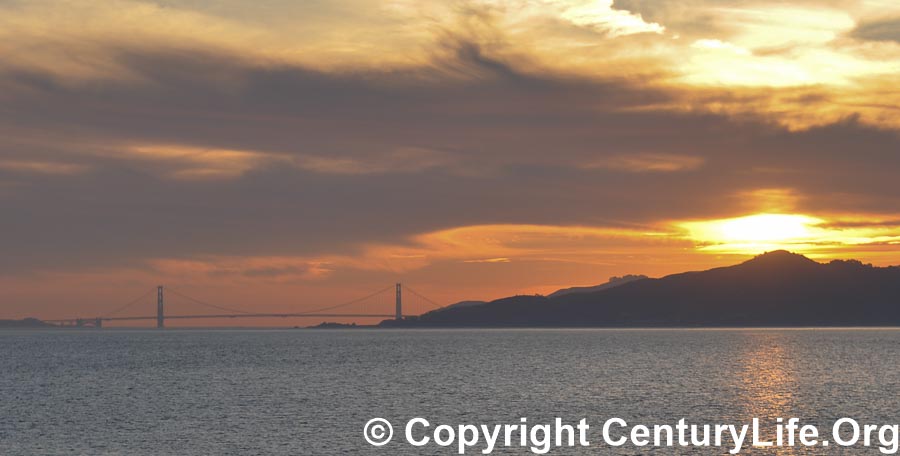 Everyone knows that sleep deprivation is costly. You can do worse on school or employment exams, gain weight, become more forgetful, become depressed, prematurely age your body, lose some of your sex drive, or even crash your car if you aren't getting enough sleep, because drinking under sleep deprivation is like driving drunk.1 In fact, a recent Harvard Medical School study estimates that sleep deprivation costs the U.S. $63.2 billion per year.2
Some causes of sleep deprivation are hard to stop–if you're an airline pilot that changes time zones a lot, that's hard to fix, short of a career change. But one big cause of sleep deprivation is easy to stop: blue light.
A bit of history:
Our ancestors lived without artificial light, so their bodies adapted to the earth's 24-hour cycle of day and night. When the sun set, our ancestors' bodies produced melatonin, which gradually made them feel sleepy after a few hours. (The amount of melatonin peaks in the middle of your sleeping hours and then tapers off as your body gets ready to wake up.)34
Artificial light damages our natural sleep cycle. If your eyes see light, your body produces less melatonin. Blue light in particular (~470 nanometer light) suppresses melatonin more than any other color. Thankfully, campfires, whale oil and kerosene lamps, and incandescent lights do not concentrate their light in the blue part of the spectrum and thus don't suppress melatonin production too badly.
But then humans invented compact fluorescent light bulbs (CFLs) and light-emitting diodes (LEDs). These types of bulbs are used in TV, computer, smartphone, and tablet screens, and they emit much more blue light than natural fires or incandescent bulbs.
The problem: If you look at a TV, smartphone, tablet, or computer screen after sunset, the blue light those devices shine into your eyes make it harder for you to fall asleep.
The solution: Block blue light–and light in general if possible. Here are some methods to block blue light:
People who don't need glasses or who wear contacts can simply buy orange-tinted sunglasses.
People who already wear glasses need to buy extra-large sunglasses that are designed to go on top of your regular glasses, or clip-ons.
In both cases, avoid polarized sunglasses, which interfere with many TV/phone/tablet/computer screens.
If you want to use your orange-tinted glasses during the day as well, make sure they block UVA and UVB (ultraviolet light) to protect your eyes from sunlight.
Why orange? Because orange is the complementary color to blue. More orange = less blue. So wearing orange-colored glasses will remove blue color from whatever you are looking at.
Results:
I've used orange-tinted glasses since 2012, and my personal assessment is that they work very well. I wear them for the last two hours before bedtime and take them off right before going to bed.
When you wear orange-tinted glasses before bed, that shuts out blue light, and your body will "get the hint" that it needs to prepare for sleep. Your body's natural production of melatonin won't be suppressed by blue light, so you will feel drowsy and fall asleep faster.
So wear orange-tinted glasses for an hour or two immediately before bedtime. That's all you need to do. It's simple, effective, and well worth the few bucks, especially when you consider how valuable sleep is in terms of better skin, memory, test scores, work productivity, sex drive, etc.
There are two main options when buying orange-tinted glasses.
The first option is to buy a cheap pair that you use ONLY indoors at night, during the 1-2 hours before bedtime.
The second option is to buy a pair of orange-tinted sunglasses that are more stylish and rugged, for both indoor and outdoor use.
Option 1: Cheap and Ugly
The most economic orange-tinted glasses are made by Uvex, a German company that has made safety glasses in Germany and the USA for decades (apparently via contract with Honeywell). Chinese knockoffs aren't cheaper, so there is no reason to buy them. (Also, some Chinese glasses use cheap plastic lenses that make things look fuzzy and scratch easily.) The Uvex glasses/goggles are not polarized, so they won't make TV/phone/tablet/computer screens look weird, and they block UVA and UVB light in case you use them in sunlight.
If you don't wear prescription eyeglasses, I recommend the Uvex S1933X Skyper Safety Eyewear, Black Frame, SCT-Orange UV Extreme Anti-Fog Lens
(pictured below). They are inexpensive and get the job done.
If you do wear glasses, get the below-pictured Uvex S0360X Ultra-spec 2000 Safety Eyewear, Orange Frame, SCT-Orange UV Extreme Anti-Fog Lens
goggles instead, which fit over prescription eyeglasses. Be warned that they are huge goggles. If you don't want huge goggles, get the Cocoons (below) which are smaller but also fit over prescription eyeglasses.
Option 2: Multipurpose
The main downside to the cheap Uvex glasses is that they are too big and ugly to wear around town or outside. If you want to have more stylish glasses that can be worn indoors and outdoors, as well as for the 1-2 hours before bedtime, then get BluBlockers
. The company developed its original glasses from NASA ultraviolet-blocking glass and has been around for decades. As a side benefit, blocking blue light also improves acuity (lets you see things slightly more clearly), which is why they are popular among hikers/hunters/boaters/etc., too. BluBlockers are available in basic
, Viper, Eagle, and Demi Tortoise models.
If you wear prescription eyeglasses, you may need to get Cocoons
, which fit over your existing glasses and aren't huge goggles like the cheap Uvex safety glasses (above). Alternatively, consult your optometrist to get a prescription pair of sunglasses with orange-tinted lens. But that option will be far costlier than getting Cocoons.
Consider taking melatonin if all else fails
For chronic or particularly stubborn insomnia, consider taking melatonin capsules in addition to using orange glasses.