If you already have a bunch of glass or stainless steel lids, I would just keep using them.
If you are starting from scratch, I would recommend ONLY stainless steel or glass lids and no other materials. That's the short story.
The long story:
I would avoid aluminum lids whenever possible because they are a) chemically reactive to food (not that lids often touch food); and b) soft, so they can warp far more easily than steel lids. Warped lids may not sit flat and thus may not seal in steam as well. Copper lids are okay in theory, but they are also expensive and oxidize into dirtier colors over time, if left uncleaned. Cast iron lids are very heavy, and cast iron is brittle and thus can crack if dropped enough times. Cast iron is also rust-prone if not coated with something like enamel. Aluminum, copper, and cast iron also conduct heat better than stainless steel, so they get hot faster, so be careful.
If you hate multiple lids, I would recommend getting a stainless steel universal lid. These lids have little indentations that allegedly make them useful for any pan size. Universal lids are generally very large diameter (at least 12 inches) because they are meant to be, well, universal. The downsides to universal lids:
You may want to cover more than one pot at the same time.
Many pots have handles that jut up and out, and if the angle is too high or the diameter too small, then you will not be able to fit a large universal lid onto the pot.
Universal lids don't seal in steam very well, usually.
I use a RSVP Endurance 18/8 Stainless Steel Universal Lid
but am not particularly thrilled by it; it's got a useful adjustable steam vent, but the fit is not tight, and therefore whenever I use it to steam something, I have to add a significant amount of extra steaming time to account for the loss of steam around the rim and through the adjustable vent (which has gaps even when fully closed). RSVP also makes a partially-glass universal lid
which has better reviews.
Enough with that. Let's talk glass vs. stainless steel lids.
GLASS VS. STAINLESS STEEL LID COST
Glass lids are cheaper to make than stainless steel lids. If you buy third-party lids, you will generally get a lower price with glass lids versus thick, 18/8 stainless steel lids. The cheaper stainless lids are usually thinner, or made out of cheaper 18/0 stainless, which is more vulnerable to rust.
GLASS VS. STAINLESS STEEL VERSATILITY
This is a tough call. Stainless steel has a high melting point (over 2500F) and can withstand whatever your oven can dish out. Tempered glass usually peaks a lot lower, depending on handle and manufacturer, and even if the glass can handle higher temperatures, the knob is usually not attached that well and can't go beyond 350 degrees Fahrenheit or so. That might be high enough for your needs, though.
On the other hand, glass is transparent, and in theory you can see how a dish is doing through glass, whereas steel is opaque and you can't see how a dish is doing unless you lift up the lid, thereby cooling down the dish. In practice, glass fogs up lids, though there are workarounds like letting a lid fog up and then quickly opening and closing it to shake down condensation.
In theory, glass lids are better for simmering. Glass is a better insulator than stainless steel, so you'd think that glass lids would trap heat better than stainless. On the other hand, many glass lids come with steam vents, which would tend to offset their advantage in insulation. Stainless lids don't usually have steam vents, because stainless lids are lighter than glass lids and thus if steam pressure grows dangerously strong, the stainless lids just shift a little bit, letting a puff of steam escape.
GLASS VS. STAINLESS STEEL DURABILITY
Glass shatters on impact, if the impact is hard enough. Steel does not. This might not matter to you, but it's an issue for some people, especially parents of small children.
GLASS VS. STAINLESS STEEL SAFETY AND HYGIENE
Shattered glass is a bigger danger than slightly deformed stainless steel.
Furthermore, many glass lids are not solid pieces of glass. They often have drilled holes for steam vents or lid handles (riveted or screwed). These discontinuities can retain food particles and house bacteria.
Those with allergies to nickel may want to use glass lids if they fear stainless steel leaching nickel into food.
THE BOTTOM LINE:
If you want universal stainless steel lids, I reluctantly recommend the RSVP Endurance 18/8 Stainless Steel Universal Lid
or its partially-glass universal lid
version. They don't provide the greatest seal, though.
If you want glass lids of specific sizes, I can vouch for Scanpan Classic Glass Lids (various sizes)
as being thick, sturdy, and well-built. I have the 32cm lid and it's clearly a step above the cheapo glass lids on the market. If you want to go as cheap as possible and still get usable lids, I'd get Farberware Cookware Glass Lids
, but note that the actual sizes are 20cm, 24cm, and 30cm, or about 8, 9.5, and 11.8 inches. Thus I'd measure your pots very carefully to see if they qualify.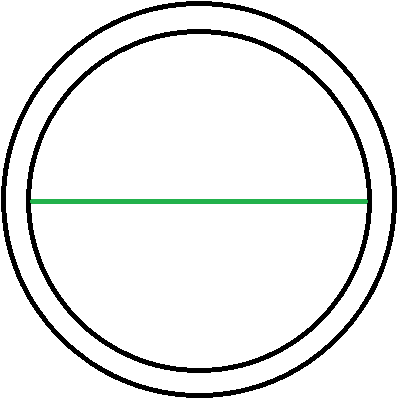 Note that the way to take the diameter of a pot or pan is to measure the distance from the interior wall to the opposite interior wall. Most manufacturers follow this convention, and it makes sense–any lid designed for a 24cm interior-diameter pot will work with any 24cm interior-diameter pot.
If you want stainless steel lids of specific sizes, I'd go with these Paderno Stainless Steel Lids
if you don't want Made in China. Avoid French-made Sitram Profiserie Lids
, because they are thin and have tiny, uncomfortable handles that get hot very quickly, plus they are made out of 18/0 stainless which does not resist rust as well as 18/8 or 18/10 stainless. Sitram Catering lids
have larger handles and would be a somewhat better buy.
If you don't mind Made in China, the best choice is Update International. I have never found a better price for decent stainless steel lids, and I've searched very far and wide. Unfortunately their naming system is poor, and vendors sometimes wrongly measure the exterior diameters of the lids instead of what diameter pots would work with the lids (see diagram with green line, below). So I've collected the following links for reference, along with notes on what interior-diameter pots will work with each lid:
SPC-95 (9.44 inch or 24 cm diameter)
SPC-110 (11 inch or 28 cm diameter)
SPC-120 (12 inch or 30 cm diameter)
SPC-135 (13.4 inch or 34 cm diameter)
SPC-140 (14.1 inch or 36 cm diameter)
Update (and most companies in general) do not make covers less than 24cm diameter, so for smaller pots you will need to go with another brand like Paderno or Sitram (referenced above), which are actually quite price-competitive once you go down into the lower diameters (often only a dollar or two more than Chinese versions).