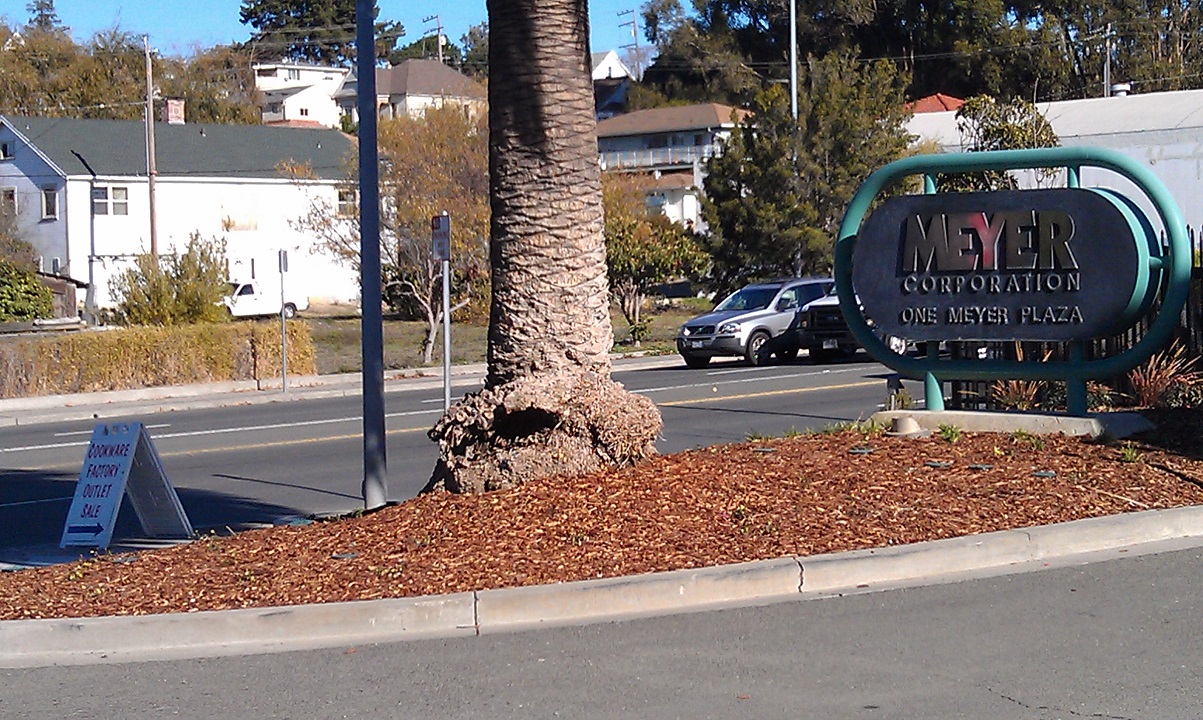 Meyer Corporation hosts an annual sale at its Vallejo and Fairfield, California sites (near San Francisco and Sacramento, respectively). The sale is usually around the Thanksgiving to Christmas shopping season.
My experience at the Meyer Factory Outlet Sale: It's not worth going to.
I attended their sale on December 7, 2013. The Vallejo facility looks like a large office building from the outside, and like a warehouse on the inside, exposed ceilings and concrete floors and all. Meyer inflates the prices for everything at the factory sale, so in the end the prices weren't any different than buying elsewhere. And then you have a whole bunch of additional costs:
gasoline
car wear and tear
bridge tolls if you don't already live in North Bay
all sales are final at the Meyer factory outlet sale–no returns for any reason!
Nevertheless, if you live near Vallejo, you may want to check the Meyer annual factory outlet sale anyway.