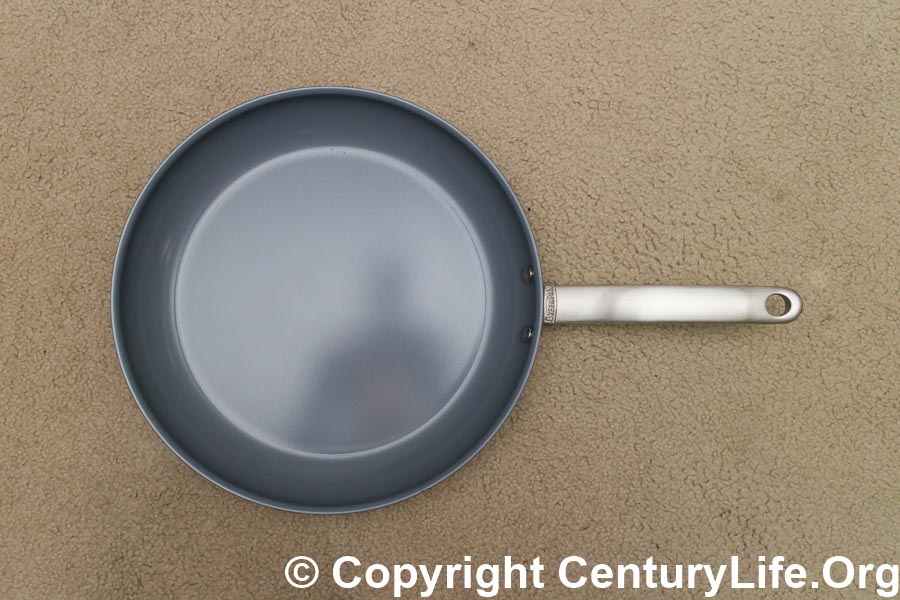 THE COMPANY
As a brand, GreenPan started in 2007 and is part of "The Cookware Company," a company that started in Hong Kong in 2005.1 Sister brands to GreenPan include Green Life, Vita Verde, GreenChef, Anotech Manufacturing, and Fiesta (no relation to Fiestaware). But GreenPan is by far the biggest brand in the USA.
The short story: The Cookware Company is a Belgian cookware firm that sells to developed markets but outsources production to China.
The long story: Belgians Jan Helskens and Wim De Veirman ran into each other in a supermarket in Destelbergen, Belgium in 2005. Helskens was a manager for a Chinese kitchenware manufacturer, and De Veirman was unemployed and had just quit his job at Smet, a family-owned tunnel engineering company, because he was not a family member and knew his opportunities for advancement were limited. Days after the chance meeting in a supermarket, Helskens called De Veirman, and within two months they flew to a Jianmeng in southern China, a city of four million people.
Success wasn't immediate; the Belgians found their aluminum cookware piling up in their warehouse. With no intellectual property, they had to be third-party contract manufacturers for established brands. The Belgians eventually landed a big stainless steel cookware contract with IKEA simply because they were the lowest bidder–despite having zero machinery for stainless steel.
De Veirman and Helskens knew that many people liked nonstick pans but wanted an alternative to pans coated with PTFEs such as Teflon, due to PTFE offgasing when overheated. PTFE was also getting bad press because the process of bonding PTFE to cookware utilized PFOA, a carcinogenic, long-lasting groundwater pollutant. Sensing a market opportunity, De Veirman and Helskens talked to a Korean company that produced heat-resistant nonstick ceramic coatings for industrial purposes. That ceramic is trademarked as "Thermolon" today. The Belgians entered into an exclusive partnership and eventually bought the Korean company altogether.
De Veirman believes that the established cookware companies of the world were slow to adopt ceramic nonstick coatings because they had such big investments in PTFE-coated cookware already and were unsure how to market ceramic. The Belgians had little investment in PTFE-coated cookware, so they were able to whole-heartedly promote ceramic-lined pans. According to Helskens, the global ceramic-lined cookware market is only 6-10 percent but growing rapidly.
For the time being, the Belgians have no plans to relocate or sell the company. They claim that there are too many suppliers in China to leave and that they are not interested in an IPO or selling to a bigger company. As of 2015, The Cookware Company has estimated total sales of $120 million and about 2000 employees, of which 28 are in Belgium. Almost all of the rest are in China.
THE PRODUCTS BEING REVIEWED
GreenPan makes family of anodized aluminum pans coated with Thermolon ceramic nonstick on top. These pans are basically the same except for the handles (and sometimes color–Thermolon currently comes in a blue/gray color as well as a white/cream color), and they get renamed for different markets around the world. Although this review is for the GreenPan Hard Anodized Nonstick Ceramic Skillets 2-Pack – 10/12, it's applicable to other product lines that are identical except for the naming and handle, such as the GreenPan Paris 12 Inch Hard Anodized Non-Stick Ceramic Fry Pan and GreenPan Lima 12 Inch Hard Anodized Non-Stick Ceramic Covered Fry Pan.
RATINGS
For an explanation of ratings methodology, click here.
Overall Rating: 4.2/5 Very Good.
Cleanup: 5/5 Excellent. PTFE (such as Teflon) is famous for being easy to clean, since food will not tightly stick to it, but the ceramic used in these GreenPans, trademarked as "Thermolon" ceramic, is almost as slick. (I fried eggs without oil as a torture test.) Sadly GreenPan did not coat the rivets with ceramic, so over time those rivets can accumulate grime from baked-on oils. But at least you can scrub at the rivets all you want; if you did that with a PTFE/Teflon pan, you'd wear off the PTFE/Teflon surrounding the rivets.
Is Thermolon safe? Probably–else DuPont (the company that makes Teflon and has the most to lose from people switching away from Teflon and to ceramic) would have sued them into nonexistence by now, judging by how DuPont protested GreenPan's marketing claims.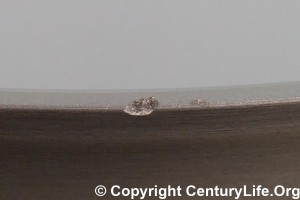 Durability: 3/5 Good. I have my doubts as to the durability of these pans because:
The 12-inch pan came with a big chip in its lip, brand new out of the box. If shipping damage could cause such chips, then that doesn't inspire confidence. But to be fair, the 10-inch pan was not chipped, and when I ordered another 12-inch pan separately, that one did not come chipped.
Ceramic nonstick is known to lose its nonstickiness over time, with enough heating and cooling cycles. You can restore some of the nonstickiness by occasionally cleaning the ceramic pan with a little BKF or baking soda, though. This is because BKF and baking soda are very mildly abrasive. (Don't even think about using abrasives on PTFE/Teflon pans, as that will scratch up the PTFE/Teflon.)
Ceramic is hard but brittle, so it doesn't react well to hard impacts. So don't use metal utensils on the ceramic, as that can lead to chipping.
These pans do not have a steel plate on the bottom for extra rigidity and induction compatibility. The exterior is hard anodized aluminum, but that's just a microscopically thin coating of aluminum oxide (basically aluminum rust), which isn't going to resist bending/warping as well as steel plate.
If you're comparing the longevity of PTFE to ceramic, please note that PTFE isn't brittle like ceramic, but ceramic does have the benefit of not breaking down or offgasing until 850F. Compare that to how PTFE starts to offgas at 400F (or 500F if you believe some manufacturers' claims). And PTFE is soft and will wear down eventually even if you use plastic/wooden/silicone utensils.
I have been using the 12-inch GreenPan for 18 months and counting, using the pan as often a possible to simulate years of hard wear and tear. This meant I used the 12-inch skillet as a skillet, saute pan, and even as a sauce pan (as an aside, it's not fun to pour soup out of a nearly-full skillet). The pan has shrugged off eggs, sausages, French toast, naan bread, pancakes, fish, potstickers, chicken breasts, stir-fry, and more. But I'm also careful to keep below ~500F, since higher thermal stress seems to accelerate aging of ceramic and make it less nonstick over time.
Even heating: 5/5 Excellent. These GreenPans spread heat relatively well in the even heating rankings (gas). Heat retention is pretty decent, too, though putting large slabs of cold meat will crash the pan temperature harder than with heftier pans, resulting in more time spent steaming and less time creating tasty browning. But overall thermal performance is excellent.
Handling and ease of use: 4/5 Very Good. The empty 30cm (advertised as 12 inch) skillet weighs 1075 grams (2.37 pounds), which is lightweight for a pan of this thermal performance. That's because most of the pan is made out of aluminum, which conducts heat very well for its weight. The pan doesn't feel like it must have a helper handle. The 26cm (advertised as 10 inch) skillet weighs even less, at 815 grams (1.80 pounds). (For reference, an All-Clad Stainless 12-inch skillet weighs 1,265 grams, or 2.79 pounds, empty.)
The rims are slightly flared for slightly easier, less-drippy pouring. This is better than some pans where the sidewall ends at a 90-degree angle, which can lead to drips when pouring.
The handle gets the job done; it's not exactly uncomfortable, but it have no thumb indentations, no V-shaped attachment point to allow hot gases to flow through, and the handle is just wide enough to prevent accidental rotation. It's basically a flattish piece of cheap steel and does get hot near the pan body if you cook for long periods of time (say, over 10 minutes on electric coil, and sooner if you cook on gas).
Value: 4/5 Very Good. Alas, ceramic nonstick does not last forever, whether due to chipping or gradual loss of nonstickiness after many heating and cooling cycles. And the fact that the 12 inch pan arrived chipped and that these pans have no bottom steel plate to help resist warping (bending) doesn't bode well, either. Still, the price is affordable and makes it an overall high bang for the buck.
Versatility: 4/5 Very Good. I measured the flat (bottom) cooking surface on the 12-inch pan to be roughly 9 inches in diameter, which is average for a pan of this size. The 26cm pan measures out to nearly 8 inches of flat cooking surface diameter, which is about average. Both pans are under 2 inches tall, with total height from lip to cooking surface of roughly 1.5 inches. (In other words, these pans have decently generous amounts of flat floor space, which is important to avoid crowding. And these are relatively flat pans, so they can't hold a large amount of food like a saute pan.)
Ceramic is basically immune to corrosion from acids and salts, so I like to use ceramic pans to soak clams in salty water. Also, while you can't really stick PTFE nonstick pans into an oven above 400F or so (manufacturer claims vary) due to the nonstick coating breaking down from prolonged exposure at those temperatures, these ceramic pans are rated by the manufacturer to be oven-safe up to 480F if the handle is metal–and all of GreenPan's better pans have metal handles (as opposed to plastic which melts at lower temperatures; those are typically oven-safe to 350F).
However, these pans aren't induction-compatible, and you should avoid metal utensils to maximize the life of the ceramic, which is brittle and can chip after contact with metal.
Regardless of the manufacturer's claim about dishwasher safety, I wouldn't run these pans through dishwashers. Not only can that prematurely age the ceramic, but the only thing separating bare aluminum (which can corrode) from your dishwasher detergent is a very thin (less than 0.005 inch) layer of anodized aluminum . That thin layer of anodized aluminum will chip off sooner or later from contact with your stove's surface, and then your pan will start being eaten by detergent. Luckily these Greenpans are nonstick pans, so there is no need for dishwashers in the first place. Just wipe them off with a soapy sponge in the sink.
CONCLUSION
Is GreenPan a worthy alternative to regular nonstick (PTFE/Teflon) pans?
Definitely. You get a lightweight aluminum pan that is more able to tolerate overheating than PTFE/Teflon pans. You still can't use metal utensils, or induction stoves with it, and the pan could use a thin stainless steel base to improve warp resistance, or a more comfortable handle that doesn't get hot as fast, but overall it's a good value.
Other Notes:
If you need a utensil that won't damage the pan, I'd suggest adding a steel-reinforced silicone turner because:
Metal utensils are too hard for nonstick, tin- and silver-lined pans; they will scratch the pan's lining. Metal utensils can chip ceramic-lined pans.
Plastic spatulas like nylon can soften/melt at frying temperatures.
Wood utensils will eventually stain and break down and isn't dishwasher safe, and the cheap ones disintegrate quickly. But it's a good option as long as you keep replacing them when they wear out.
Silicone is very durable.
After extensive testing, our recommendation is the OXO Good Grips silicone turner. This is also sold as the StarPack Ultra Flexible Silicone Turner set. Alternatively, get a pair of silicone-tipped tongs.
GreenPans in a variety of handle and lid styles
, including the specific 12- and 10-inch GreenPan pack I reviewed though I would recommend going with the GreenLife Pan, because it's a clone of the 12-inch skillet and it's cheaper.
The skillets do not come with lids, so if you don't already have other lids that will fit, I would recommend buying a universal lid such as this one.