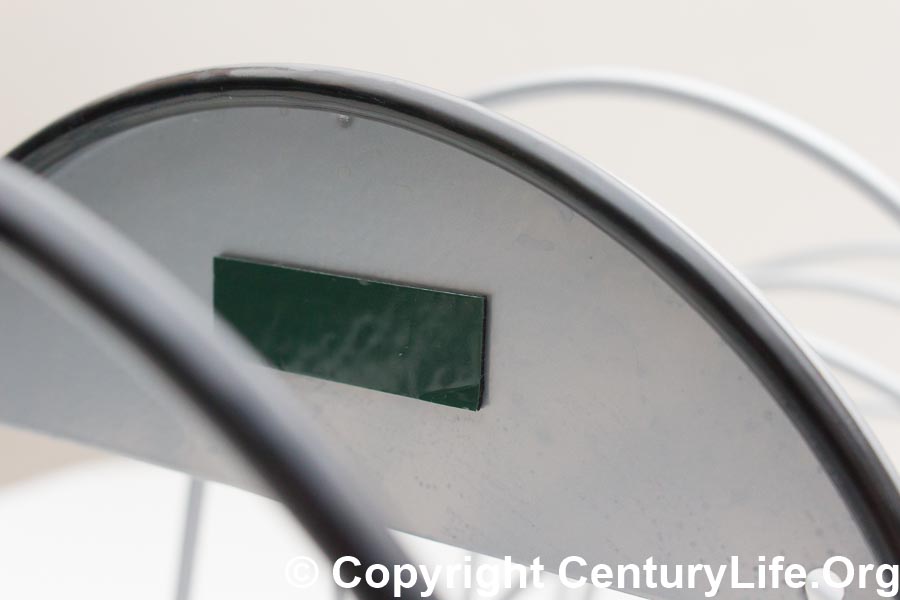 What is Microban?
Microban is a company (Microban International) as well as a product brand name (Microban®) for an antibacterial system that may contain triclosan, a general-purpose antibacterial, and other substances applied to solid plastics and fibers. That system dates back to 1969 and was first used in industrial and medical industries, with introduction to consumer products starting in 1994.
Microban states that "Microban antimicrobial protection is effective against most common bacteria, yeasts, molds and fungi that cause stains, odors and product degradation. Microban technology is not designed to protect users from disease causing microorganisms."1  So Microban's ostensible purpose is to protect products from stains, odors, and degradation–not to protect you.  But that reads more like a CYA legalese statement, because people don't use Triclosan to protect products; people use Triclosan to kill potentially dangerous microbes.
Triclosan is used in medical care, such to coat surgical tools and to washing patients with diluted triclosan to kill MRSA on skin.  Triclosan can kill bacteria, yeast, and fungi by attacking cell membranes, though at low concentrations like you'd find in consumer products, it seems to inhibit fatty acid synthesis in bacteria, but not much more. (Triclosan does not inhibit fatty acid synthesis in humans because we don't have an enoyl-acyl carrier protein reductase (ENR) enzyme.)2
Triclosan is not very effective at consumer-product concentrations.  In 1997, the United States Food and Drug Administration (FDA) found that the addition of triclosan to Colgate toothpaste was statistically significant in fighting gingivitis, but the effect wasn't large.  Antibacterial soap containing triclosan reduces hand bacteria barely any better than regular soap, to the point where the FDA flatly states that antibacterial soaps and body washes containing triclosan do not provide any additional benefit.3
So in essence, Microban on consumer goods might help kill microbes, but probably not by enough to matter.  It seems like it's mostly a marketing tool so that companies can advertise that their soaps and toothpastes are antimicrobial.
As for the environment, Microban isn't always totally removed by wastewater treatment facilities. Triclosan in Microban may be safe for humans, but it can impact the environment by poisoning algae, shellfish, and fish if triclosan pollution is not treated.4; see also http://www.ncbi.nlm.nih.gov/pubmed/24928457 and http://www.sciencedirect.com/science/article/pii/S0025326X14002884]
But is Microban unsafe?
The FDA used to classify triclosan as Generally Regarded As Safe (GRAS) but removed triclosan from the list of GRAS chemicals in 2013 in a draft ruling pending further study because similar chemicals had potential hormonal effects on animals.5  As a stopgap, the FDA requires that consumer products containing triclosan should be labeled as such.
As for consumer products, don't listen to scaremonger/uninformed people trying to make you feel like you're about to drop dead from some sort of triclosan conspiracy.  Triclosan is all over the place in medical facilities and is used to kill harmful microbes all the time.  If there is a risk, it's in chronically eating triclosan and to some algae, shellfish, and fish if triclosan-contaminated wastewater is not treated.  Therefore:
Microban in products like cleaning brushes and dish racks aren't going to poison you, because you won't eat them.  In fact, according to the Microban International, Microban complies with EU Directive 90/128/EC for use in food contact applications, and has been proven not to taint food in contact with plastic surfaces containing Microban.
You may want to avoid using "antibacterial" soap/shampoo/toothpaste/etc. since it's possible that triclosan could enter your body through cuts in your hands, for example. And if you're risk averse, I would avoid antibacterial toothpaste, mouthwash, or anything else that enters your body, so that means leaving Colgate and switching to Crest toothpaste.  You may not have a choice anymore, anyway, because the FDA is clamping down on overuse of antimicrobials like Triclosan.
If you care about the environment, don't buy "antibacterial" products, because chemicals in Microban/antibacterials like triclosan can make it through wastewater treatment plants in small quantities, and in larger quantities it can change the algae makeup of bodies of water by poisoning some species of algae, as well as some shellfish and fish.  Furthermore, overuse of antimicrobials in consumer goods may eventually breed resistance to antimicrobials, making diseases much harder to treat.
You don't need antibacterials, which don't work much better than regular products. Just wash your hands properly or use sanitary wipes.