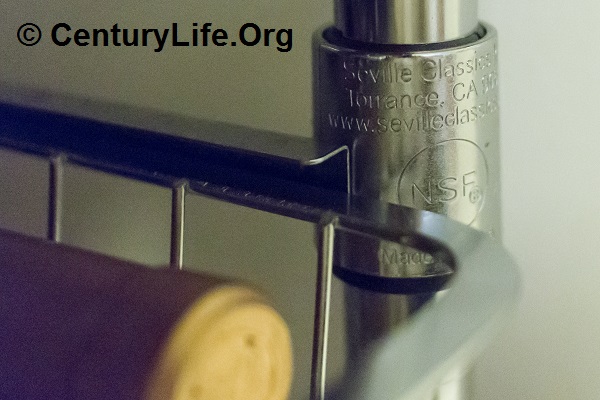 Chrome Plating is very shiny and hard and is often applied along with a base layer of nickel to bare steel. If you bang into chrome plating with something hard enough times, the chrome plating can wear through and expose the underlying steel, which can rust. As long as you're not too careless, though, this finish can last for a very long time and is a favorite material for commercial establishments ranging from kitchens to warehouses to retail stores.
Unfortunately chromium has gotten a bad rap from association with its pollutant.  In the film Erin Brockovich, actress Julia Roberts starred as a do-gooder who helped sue a gas and electric utility company for polluting groundwater near a small California town with hexavalent chromium.
So is chromium toxic?  Is chromium plating toxic?  Is stainless steel toxic, since it is comprised of 18% chromium?