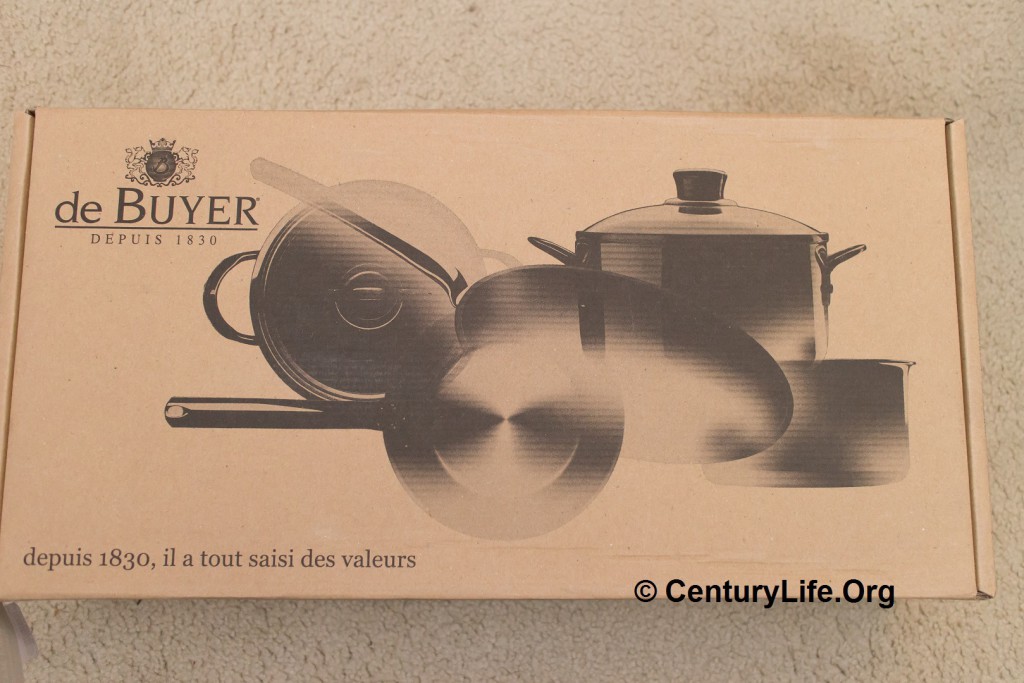 THE COMPANY
Despite waves of consolidation in the cookware industry, de Buyer (pronounced like "dub-you-ay") has managed to stay a privately-owned, family-run, independent cookware manufacturer since 1830.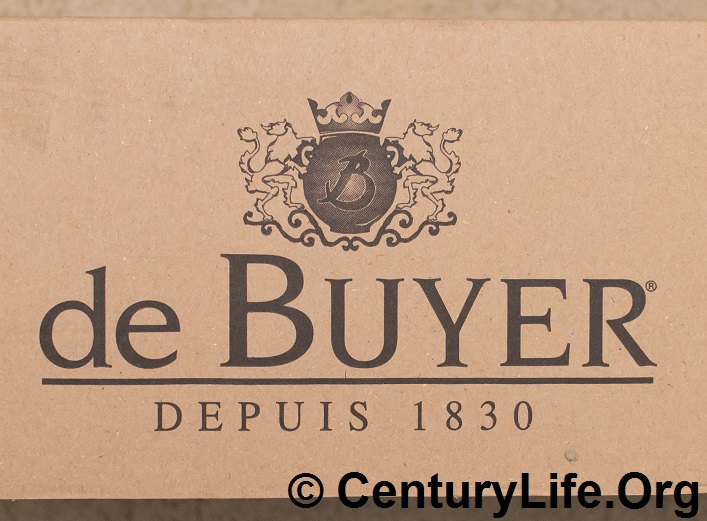 The de Buyer family traces its lineage to Jacques de Buyer, an alderman in the city of Lyon, in eastern France who was ennobled in 1496. Some de Buyer descendants settled farther north, near the Vosges mountains, becoming master blacksmiths.1
And so we shift our attention to the town of Aillevillers-et-Lyaumont (in the aforementioned eastern France), where in 1796, Claude Joseph de Buyer inherited the Chaudeau iron forge from his father-in-law. In 1824, de Buyer's widow expanded the forge by building a mill in neighboring town of Magnoncourt, and the next year, de Buyer's brothers built a tinplating operation in the nearby town of Saint-Loup-sur-Semouse.
In 1830, five artisans founded the Faymont factory in the town of Le Val d'Ajol, some 15 kilometers east of de Buyer's iron forge. The artisans purchased unfinished iron products from de Buyer.2
De Buyer's brother, Rodolphe de Buyer, would end up with control of the de Buyer ironworks and tinning facility by the time of his death in 1865.
In 1867, the de Buyer family bought the Faymont cookware factory, which they had been supplying with unfinished metal. Engineer Alfred de Buyer headed the factory and would continually expand Faymont's operations until his death in 1915. His eldest daughter, Marcelle, then 19 years of age, assumed control until her younger brother Amaury completed his engineering degree and military service. Amaury ran the Faymont factory until his death in 1974, at which point his eldest son Arnaud took over.
Arnaud retired in 1988, at which point his younger brother Hervé took over.
Hervé was a shrewd marketer. He rebranded the Faymont factory "de Buyer" and focused on commercial sales (restaurants, bakeries, and culinary schools) at the expense of consumer sales. Revenues dropped by half, but the company survived and opened a USA subsidiary in 2001: "de Buyer Inc."
In 2002, de Buyer Groupe was established to oversee the now-renamed de Buyer Industries and its suddenly sprawling empire of overseas subsidiaries, including those in Russia and Tunisia. Between 2002 and 2014, de Buyer played to its strengths, such as its upscale mandoline slicers
and carbon steel pans
, but also introduced a product line of induction-compatible copper cookware: Prima Matera
.
In 2014, de Buyer Industries demolished and rebuilt its offices, showroom, and factory. The new facilities are still located in Le Val d'Ajol, in the Vosges department in northeastern France.
As of 2015, Hervé de Buyer is still in charge as Chairman of the Board of the de Buyer Groupe, with up-and-comer Julien de Buyer as vice president of the de Buyer Groupe. Claude Haumesser is the current président directeur général (chairman and CEO) of de Buyer Industries in France.
PRODUCT BACKGROUND

Inocuivre is de Buyer's marketing term for Prima Matera. "Ino" comes from "inox," the French abbreviation for "acier inoxydable" (stainless steel) and "cuivre" means "copper." Thus, "inocuivre" is wordplay that means "stainless-steel-copper." More generally, "acier" means steel. "Inoxidable" means what it sounds like, that stainless steel doesn't easily oxidize the same way regular steel oxidizes into rust.
Before you read further, you might want to view de Buyer's marketing video on Prima Matera that shows how they manufacture it in France:
Copper cookware is prized for its high thermal conductivity. As a rule of thumb, 1 mm of copper is worth about 2 mm of aluminum alloy in heat-spreading power. The exact number varies depending on the specific copper and aluminum grades and alloys. Furthermore, copper doesn't just spread heat evenly, it spreads it quickly, too. This means faster heating and cooling responsiveness.
If you want thick copper-stainless cladded cookware AND want to have induction-compatibility, you have two choices:
1. Buy a regular copper pan such as Mauviel 250c
and use an induction converter disc such as VonShef Induction Hob Heat Diffuser Stainless Steel with Heat Proof Handle (9.25″)
or a lower-quality version
, but be warned: you will essentially turn your induction cooker into a solid metal electric disk burner, similar to an electric coil burner. This means three things:
Longer heat-up and cool-down times. You are heating up another piece of metal.
Lower heat transfer efficiency. There will be air pockets between the disc and your cookware, even if the two surfaces appear to be flat. Air is an insulator and will dramatically decrease heat transfer efficiency. You will have to heat the disc to a much higher temperature than the copper cookware. For example, if you want to boil water in a copper pan on an induction interface disc, the pan must be at 212F (100C), but the converter disc must be hotter than then pan. Similarly, to fry at 450F your disc will have to be hotter than 450F. These higher temperatures may overheat your induction cooker or at least wear out its electronics and fan faster. (Electronics do not like heat; heat accelerates electromigration and circuit failure.) I've done some tests that show that for lower-temperature tasks or very brief frying, copper on induction converter discs works, but hot or long frying tasks could overheat your induction electronics.
Safety risk. You also create the hazard of having a hot piece of metal sitting on your ceramic, which may burn the unwary. If any food gets on the disc, it will be harder to clean off than if it had landed on the glass/ceramic smoothtop, which stays cooler longer due to the poor thermal conductivity of glass/ceramic.
I would avoid using converter discs for these reasons.
2. Buy De Buyer Prima Matera
, the subject of this in-depth review. Prima Matera has a thin layer of ferromagnetic material bonded to the bottom of the copper cooking vessel, so you avoid the drawbacks associated with converter discs.
THE PRODUCT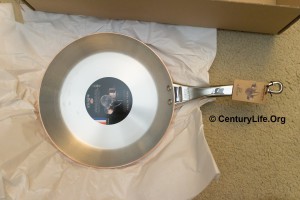 I purchased the DeBuyer Prima Matera 11-Inch Frypan, Copper, Stainless Steel
which is the subject of this review; however this review is applicable to other pieces in the same product line. De Buyer claims that this is a copper pan made with 90% copper and 10% stainless steel, i.e., 1.8 mm of copper bonded to 0.2 mm of stainless steel; my micrometer measurements are consistent with de Buyer's claims. This should give it excellent thermal responsiveness and even heating.
The pan looks good. It's a normal 2 mm copper pan with stainless steel handles that don't get hot quickly, unlike cast iron or brass handles. The handle even has rounded finger grooves and a little cutout to allow some hot air to flow up and through the handle, instead of heating the handle.
But it's not all roses. According to de Buyer's specifications as of January 2015, model 6224.28 is supposed to be 4 cm (1.57 inches) tall and 28 cm (11.02 inches) in diameter.3
A bit of background is needed here. If advertised height or volume are a bit off, that's not going to break anything. But diameters matter. It's industry standard practice to measure the diameter of cookware without counting the thickness of the pan's sidewalls. This is in part so that steamer inserts and lid sizes may be standardized: in theory, a lid made for one 28 cm pan should work on any 28 cm pan, regardless of how thick the vessel's sidewalls are. Even in the case of frying pans, they're nice for reheating food, or for certain recipes.
In reality, de Buyer's Prima Matera "28 cm" skillet is only ~26.5 cm (10.5 inches) in diameter. That's 12% less surface area than advertised, and like most manufacturers, de Buyer charges you more money for larger pans.4 Even if we break convention and measure from external sidewall to external sidewall, it's ~10.6 inches at best. None of my 28 cm lids fit.
I verified that the pan weighs 1.685 kg, which matches the de Buyer website claim of 1.7 kg. I verified that the flat cooking surface on the bottom is about 8 inches in diameter, which matches the 20 cm specification on their website (20 cm = 7.874 inches). I triple-checked all the documentation, labels, and tags, and it appears that I have a genuine model 6224.28 pan.
Now, there's no shame in producing a 26.5cm pan, especially a really nice one like this. But incorrectly advertising it as 28cm is bound to disappoint customers who ordered because they expected to get the capacity of a 28cm pan.
I wrote de Buyer's customer service department and asked if I got an abnormal pan, or if all of their model 6224.28 pans are this size. This is the message I got back:
Thank you for your email.
Unfortunately, you're right. The top diameter of the pan is 26.5 cm, and not 28cm.
This is a mistake of communication. We will change this wrong information as soon as possible.
Regards
Cindy TISSERAND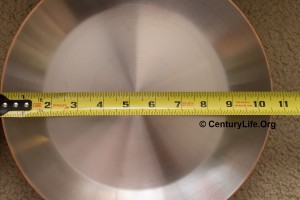 There was no remorse about how they've been shortchanging customers 12% on skillet size, and there was no offer to exchange my pan for another. Also, it took a week for her to reply. In response to her message above, I asked her about the sizes for the other model numbers and will update this page if she replies further.
Update January 31, 2015: De Buyer's website still lists the pan as 28 cm diameter and Ms. Tisserand never replied to my request for corrected specifications for the entire Prima Matera product line.
Update March 1, 2015: De Buyer's website now lists additional information about the length and width of some of their Prima Matera products ("Lt" for length and "lt" for width). According to their website, my pan is 26.9 cm wide. That's only true if you include the thickness of the sidewalls. If you exclude the thickness of the sidewalls, as is industry convention, then my "11 inch/28 cm" skillet is ~26.5 cm wide. Similarly, for model 6224.24, I suspect that its "23.6cm" diameter is only true if you include the sidewalls.

Interestingly enough, de Buyer apparently undersized only their skillets, because their width measurements for their saute pans, sauce pans, and stock pots are all at least 0.4 cm thicker than the industry-convention diameters. For instance, their 24 cm saute pan is listed as 24.4 cm wide. And their 24 cm stewpan is apparently 26 cm wide, including sidewalls:

Not all products have been updated. For instance, their conic saute pan (sauciere) still lists information in the same table format that they used prior to my contacting the company. Notice the lack of any table columns for length or width. So the pan may or may not conform to industry convention. It comes with a lid, though, so nonconformity would not matter as much.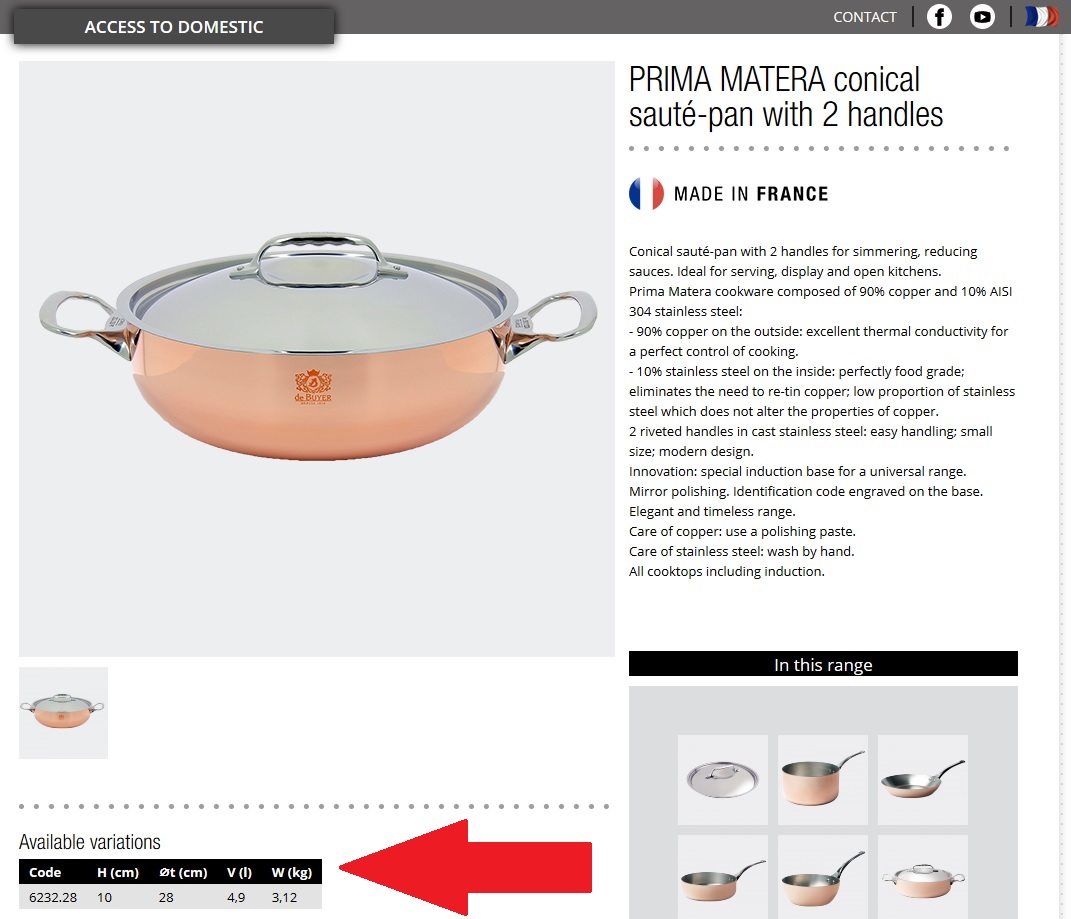 RATINGS
Overall Rating: 4.05/5 Very Good. For an explanation of ratings methodology, click here.
Cleanup: 4/5 Very Good. I don't give 5/5 scores to stainless steel pans, ever, because that's reserved for Teflon-style pans. That said, the Prima Matera scored a high 4 if that makes any sense. The pan heated evenly and aced my scrambled eggs test: just heat the pan until you reach frying temperature, add oil, turn down the heat to low, and add the eggs. You can get away with really low heat settings because the copper is so sensitive to heat. At the same time, you can also preheat the pan on high to get it hot quickly before dialing the heat back down. ("These taste better," said Ann when I gave her some of the eggs I had just cooked on the de Buyer Prima Matera pan, without telling her what pan I had used. She elaborated that the eggs were cooked with just the right amount of moistness, not overcooked, and not cooked unevenly.)
Why is Prima Matera relatively nonsticky as far as stainless steel goes? I think it's due in large part to how evenly it heats, therefore reducing hotspots that can overcook and char food. This pan would be great for people who want something semi-nonstick but don't want to deal with the usual three ways to get there: nonstick (PTFE such as Teflon), seasoning, and ceramic.
PTFE such as Teflon wears off over time as tiny PTFE particles flake off into food. Although PTFE is inert and should pass through you safely, the pan will become more and more sticky as its loses its PTFE coating.
As for seasoning on cast iron and carbon steel, I have never seen any medical study done on the effects of eating small particles of what is essentially baked oil–something that may actually be worse for your health than ingesting inert PTFE.
Ceramic usually doesn't age well after repeated exposure to high heat, and you want to make sure the ceramic is from a reputable source and has no heavy metals or radioactive particles. Many ceramic pan reviewers are enthusiastic only up until the point where the ceramic has had enough heating-cooling cycles that it has lost its nonstick qualities.
In any case, use Copperbrill Cleaner
or some other copper cleaner to restore the shine of copper without scratching. BKF also works, but it will scratch up the exterior more.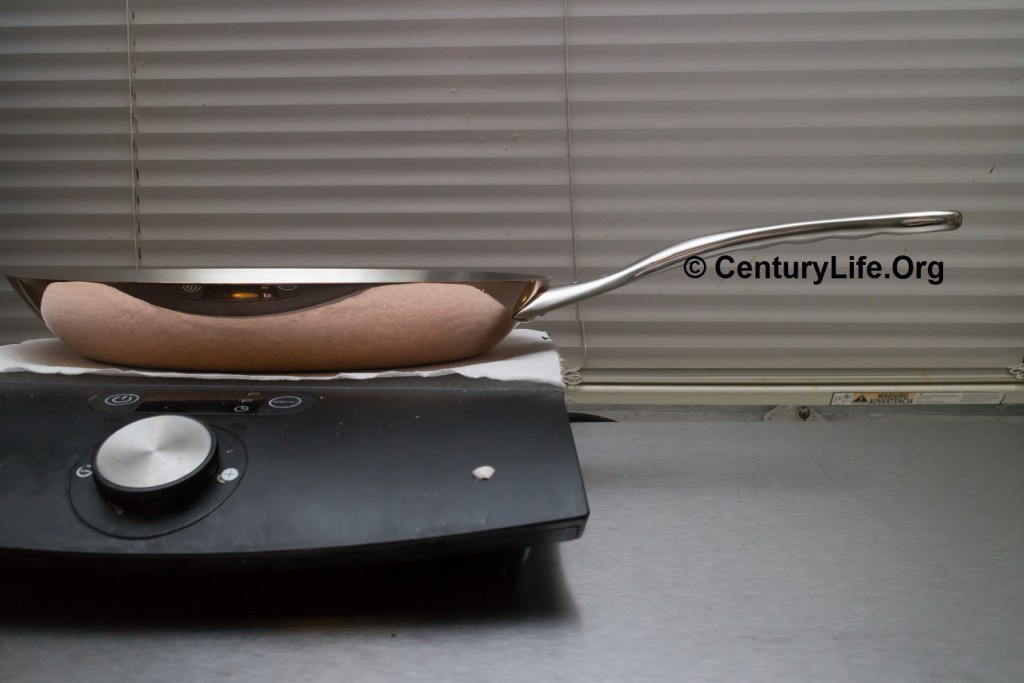 Durability: 5/5 Excellent. Riveted and oven safe. Stainless steel handles that won't rust or get hot like traditional cast iron handles. 0.2 m of stainless is enough to not worry about scratching up the pan.
1.8 mm of copper is a decent thickness to not worry too much about warping. Even though 1.8 mm of copper might not sound like much, it really is. Copper is much denser and harder than aluminum. There's also that thin layer of magnetic steel on the bottom to help the pan further resist warping.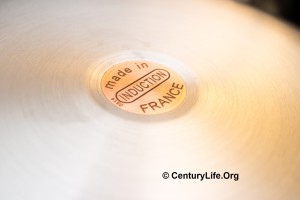 Even heating: 5/5 Excellent. The pan is basically equal to the Demeyere Proline 11-inch pan. That's very good and at the high end of the charts. I was able to get this pan to stick very little, by preheating it and adding oil and then turning the heat down lower than I would with lesser pans. This works with eggs and veggies. Some things like meat will attach to the pan and then let go. That's fine and normal and you may want a bit of fond (brown bits stuck to the pan) to deglaze (wash off with a liquid such as wine, or even water) and make sauce with anyway.
Handling and ease of use: 4/5 Very Good. At 1.685 kg (3.71 pounds) empty, this pan is not light, and it gets heavier with food in it. However, the pan is arguably small and light enough that I think it was fine for de Buyer to leave a helper handle off. If you're getting the 32 cm version, though, the torque would be much higher, yet it still lacks a helper handle.
The stainless steel handle doesn't heat up that fast, and it has slight indentations for fingers. I find the handle quite comfortable in normal use.
Lastly, the Prima Matera series does not have flared lips, so pours may be messier than necessary.
Value: 2/5 Poor. You can get the same even-heating performance with the Demeyere 11-inch Proline pan instead. The Proline is a better pan in almost every way. It's cheaper. It doesn't have rivets that can trap food particles and require more cleaning. It has a helper handle. It's dishwasher safe. It won't require as much cleaning since it doesn't oxidize like copper. The stainless steel outer layer is more scratch-resistant. The Demeyere has a very slightly less sticky "Silvinox" finish, though the de Buyer is also pretty non-sticky as far as stainless steel goes. Both have comfortable handles. The Proline has large heat capacity due to its thickness, so temperatures won't crater if you throw in a cold steak, and in fact after crunching the numbers and some testing with real food, the Proline actually has more heat capacity than the de Buyer Prima Matera. And finally, the Proline is a true 28cm pan so you can use commonly-available 28cm (11 inch) lids for it if you want, and you get a larger flat bottom cooking surface (about 15% more flat surface area).
So what are the de Buyer Prima Matera "11-inch" skillet's advantages over the Demeyere Proline? Well, many people like the warm, cozy glow of bare copper, myself included. Also, the pan is made in France, and de Buyer can legitimately claim to be a French kitchenware maker since at least 1830.
But if you don't care about the tradition and look of French copper cookware, then the Prima Matera's main advantage is that copper is quicker to respond to temperature changes than the aluminum-based Proline. It bears mentioning that this advantage is tempered by the fact that you can simply wait a little longer for the Proline to heat up, and if you need to cool either pan down quickly, rather than turn down the heat, you can lift the entire pan up and set it on a cold (unused) burner instead. The Prima Matera would still cool down faster either way, though. A secondary advantage is that Prima Matera weighs slightly less. The "28 cm" Prima Matera weighs 1.7 kg. If you adjust for size, a truly-28 cm Prima Matera would weigh 1.9 kg instead.5 1.9 kg is still substantially lighter than the 2.3 kg weight of a 28 cm Proline. However the Proline comes with a helper handle which is sometimes useful.
I wanted to give this pan a score of 1 for value because the Proline is a better value in my eyes, and de Buyer has been shortchanging customers for who knows how long with their 26.5 cm sizing. However, the Prima Matera product is unique in that it's the only copper-stainless cookware on the market that is induction-compatible. That's worth something.
Versatility: 4/5 Very Good. Oven and broiler safe and induction-compatible. Copper is softer and less scratch-resistant than stainless steel, but it's also prettier in many people's eyes (including my own). The soft, warm glow of copper is very traditional and comforting. However, copper also oxidizes into a matte, dark brown if left uncleaned, so it requires more upkeep. You can't really put exposed copper in a dishwasher without wrecking it, so de Buyer (and I) recommend hand-washing. If you have some firmly stuck-on bits, try boiling a little water in the pan to loosen stuck bits. (This works with most pans, not just de Buyer Prima Matera.) If that doesn't work, try using some Bar Keepers Friend. Lastly, you will not find 26.5 cm lids but you can probably use a 26 cm lid (untested but it's pretty common that lid inner diameters are slightly smaller than pan/pot inner diameters). The problem is that 26 cm lids are relatively rare compared to 28 cm lids, so you may have to import one from overseas or use a universal-style lid instead.
CONCLUSION
For skillets, if you want a copper-stainless clad cookware that's induction compatible, de Buyer Prima Matera
is the only choice, and it's a good one and more responsive than aluminum pans. If you don't mind sacrificing that level of responsiveness, consider getting a Demeyere Proline instead. (See "Value" section above.)
The skillets do not come with lids, so if you don't already have other lids that will fit, I would recommend buying a universal lid such as this one.
For non-skillet pieces on induction, de Buyer Prima Matera has no peer (Demeyere's non-skillet pieces aren't as thick as its skillets, and its saute pans have so much stainless steel as to blunt some of the responsiveness of copper). Therefore, if you are on induction and want the best possible cookware performance for your stove, Prima Matera is your best bet. Prima Matera's quick thermal response makes it particularly useful for saucepans where you want fine control over the temperature of sauces and candies.
FOOTNOTES