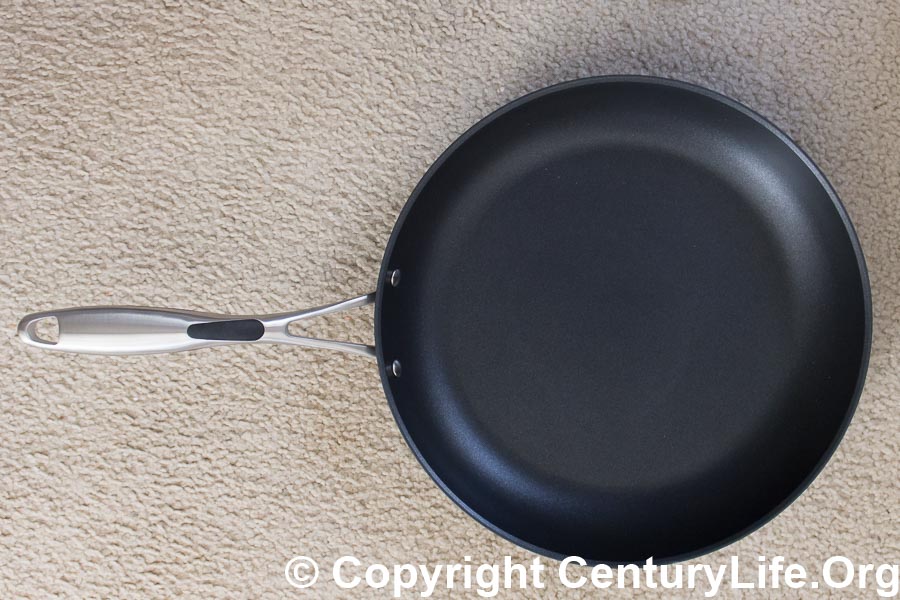 THE COMPANY
In 1897, Clarence Charles Hobart started the Hobart Electric Manufacturing Company (Troy, Ohio). The company sold motorized coffee mills, meat grinders, and (starting in 1908) stand mixers for commercial bakeries.
In 1919, after World War I, Hobart formed the KitchenAid division, which produced smaller-scale stand mixers for residential customers. Hobart continued to sell non-residential products under the Hobart brand. The overall company remained profitable and independent for decades, occasionally adding new product lines to the KitchenAid brand, such as dishwashers.
In 1980 Dart Industries (Duracell, Tupperware) and Kraft (cheese and other food products) merged. Six months later, in 1981, Dart & Kraft bought Hobart for $460 million, and in 1985 Dart & Kraft sold the KitchenAid division to Whirlpool Corporation (refrigerators and other home appliances).1
Although Whirlpool owns the KitchenAid brand, not all KitchenAid products are produced in Whirlpool-owned factories; some of it is contracted to third parties.2
THE PRODUCTS BEING REVIEWED
This review is for the KitchenAid KCH112KLKD Hard Anodized Nonstick 12″ Skillet with Glass Lid – Black Diamond but also applies to other products in the same product line.
KitchenAid tries to appeal to the entire spectrum of consumers, and this particular cookware set meets marketing requirements. The 12-inch skillet (frying pan) is bundled with a 12-inch glass lid. The pan has rivets, which some people mistakenly believe means greater durability. The pan is hard anodized, which marketers love to say is harder than steel (true), but anodized aluminum is also brittle and can chip off. The pan is advertised as "4.5 mm hardened aluminum," which is pretty thick as far as aluminum nonstick pans go. But as we'll see, this pan might not perform as well as the stated specs would suggest.
RATINGS
For an explanation of ratings methodology, click here.
Overall Rating: 4.35/5 Very Good.
Cleanup: 5/5 Excellent. PTFE (such as Teflon) is famous for being easy to clean, since food will not tightly stick to it, but some PTFE is slicker than others. This is one of the slicker ones I've tested. As usual with nonstick pans, I scrambled eggs without oil as a torture test, and it did fine. Ditto with potstickers, pancakes, etc. However, like so many wannabe-premium nonstick pans, this pan has exposed rivets which can accumulate burned-on gunk. That partially defeats the purpose of nonstick pans.
For PTFE pans like this one, don't use nonstick sprays as they often contain chemicals in addition to oil; these chemicals damage PTFE. 100% oil misters like Mistos
are fine.
Use a nonstick-safe sponge such as Scotch-Brite 3M Non-Scratch Sponge
(on the softer, light blue side) to clean.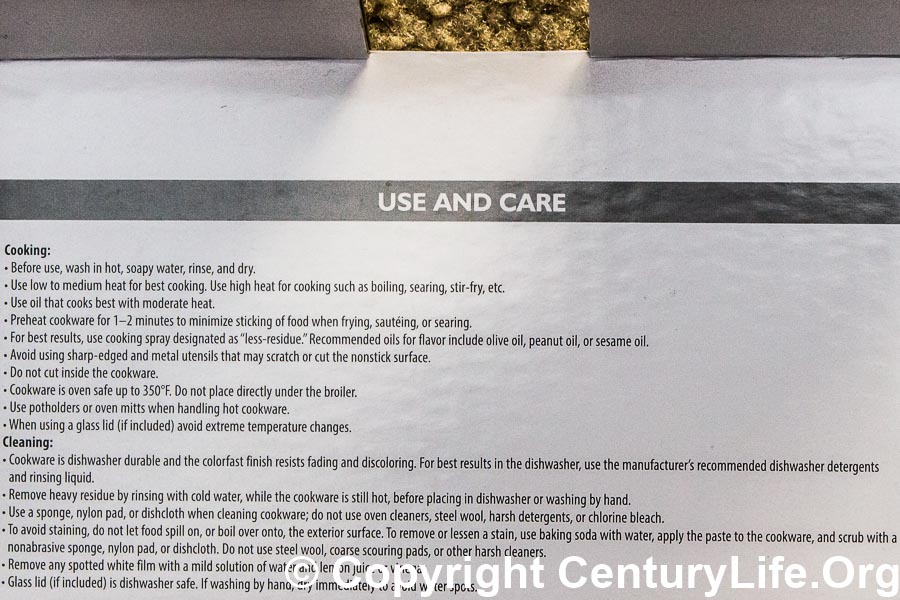 Durability: 3/5 Good. Despite being advertised as "4.5mm hardened aluminum," the pan is so thin that the very edge of the rim had to be reinforced to help prevent dings; I measured the non-reinforced portion of the rim as being 2.87mm thick. The steel handle is mostly stainless but has some nonslip silicone material near where your fingers naturally rest on the handle.
That said, the pan is still much thicker than cheap nonstick pans and has a bottom plate of what looks like magnetic stainless steel, which should further enhance its structural integrity and warp resistance. The KitchenAid's plate looks substantially meatier than the one at the bottom of the T-Fal Professional Total Nonstick (which warped/crowned). I have experienced no significant warping issues with the KitchenAid after about 20 times cooking on it. I'll update this review as I cook more on the pan.
Lastly, this pan is rated only up to 350F, per the manufacturer's specifications.3 That's unusually low and at first made me wonder if they meant the glass lid was oven safe to 350F while the pan body was rated for something higher. On the other hand, the manufacturer specifically says the cookware handle is rated only up to 350F. ("The stainless steel handles with matching silicone grips are oven safe up to 350°F.") The company's customer service is no help since they just confirm the official specification of 350F. So now I think the low rating is there because either a) the manufacturer reserves the right to deny warranty claims (it's hard to stay below 350F unless you only use this pan for things like eggs, veggies, and fish); b) the company has an incompetent marketing team that did not really mean to spec the pan at 350F; or c) the nonstick really is that sensitive to temperature, which makes little sense because rival PTFE pans are spec'd at 400F and even 500F.
The bottom line is that if you use this pan over 350F, KitchenAid may not honor the warranty. In practice this isn't a huge issue since nonstick pans are most useful for foods cooked at lower temperatures anyway. And the spec may be erroneously low anyway.
Even heating: 5/5 Excellent. Excellent. It spreads heat very well and holds onto it reasonably well, too, so you get more tasty browning and less bland steaming when you do things like cook meat and fish. Even heating is especially important to avoid hotspots on temperature-sensitive materials like PTFE (nonstick).

Handling and ease of use: 5/5 Excellent. The empty pan weighs 1,300 grams (2.87 pounds), heftier than the usual cheap, thin nonstick pans but still light and balanced enough that it doesn't feel like it must have a helper handle. (For reference, an All-Clad Stainless 12-inch skillet weighs 1,265 grams, or 2.79 pounds, empty.) The flat part of the cooking surface is about a 9 inch diameter circle, which is about average for a pan of this size. The height of the pan is about two inches. The handle is comfortable and stays cool even after long, hot cooking sessions. Some people may also like the silicone pads on the top and bottom of the handle, which give extra traction for your thumb and palm.
Value: 4/5 Very Good. This pan heats very evenly, but that by itself does not make make it an automatic good value. All PTFE-coated pans eventually wear down and lose their non-stickiness, and the manufacturer spec of 350F implies that the nonstick may be more fragile than other companies' nonstick which are rated at 400F+. Furthermore, the value proposition of this pan lies partially in the lid, but if you don't want a 12-inch glass lid, then the pan looks like less of a deal.
Versatility: 3/5 Good. With an official spec of 350F max temperature, it'd be hard to use any product in this line for higher-temperature oven or broiler work due to the nonstick coating breaking down from prolonged exposure at those temperatures. The handle is part-silicone and rated to a max of 350F, too. And you should avoid metal utensils to maximize the life of the nonstick coating. Nonstick is also not optimal for developing fond. Forget about sticking this pan into the dishwasher, too. Nevertheless, this pan excels at cooking fragile foods such as eggs and fish. The nonstick coating resists acids and salt, so corrosion is not a real problem.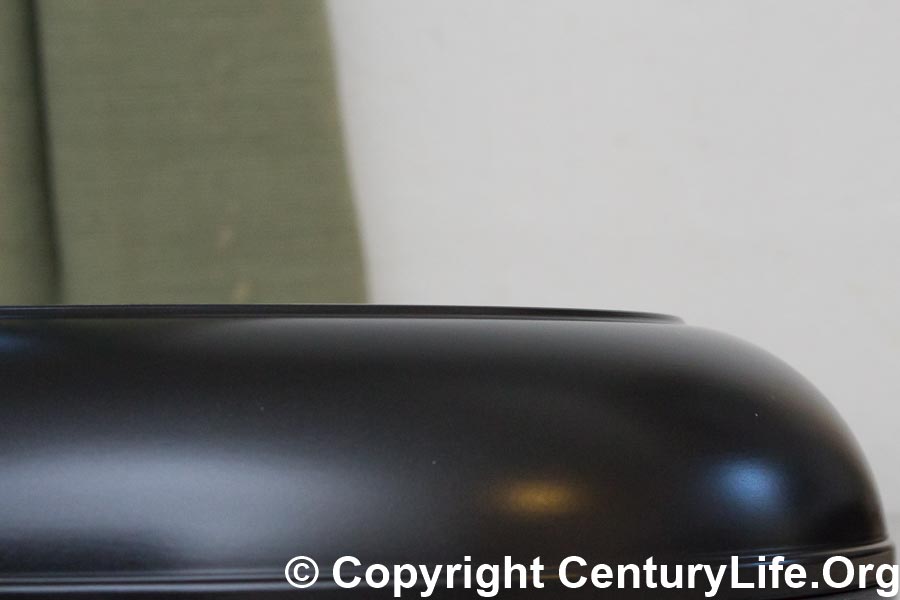 CONCLUSION
If you were deciding between the T-Fal Professional Total Nonstick (reviewed here) and this KitchenAid, that's a tough call.
The KitchenAid is less sticky out of the box, heats up more evenly (and retains heat a little better), comes with a free lid, and does not noticeably warp or crown like the T-Fal.
On the other hand, the T-Fal is slightly cheaper, has nonstick-coated rivets, has a red spot that changes color with temperature, and has a more reasonable manufacturer specification for maximum temperature (400F compared to the 350F of the KitchenAid).
I would say that assuming you are only going to use the KitchenAid for sub-350F cooking like fish and eggs, and if you could use a 12-inch glass lid, then the KitchenAid edges out the T-Fal.
Otherwise, I'd either get the cheaper T-Fal or the somewhat more-expensive but higher-performing Anolon Nouvelle Copper (which I review here).
Note that KitchenAid also makes an allegedly 5.5mm-thick version of this product line, called KitchenAid Professional, but at prices that aren't far from Anolon Nouvelle Copper Nonstick, which is a better product (no exposed rivets, more even heating, more heat retention, 500F max temperature, etc.). Thus if you were thinking about getting the 5.5mm KitchenAid… don't. Get the Anolon Nouvelle Copper instead.
Other Notes:
If you need a utensil that won't damage the pan, I'd suggest adding a steel-reinforced silicone turner because:
Metal utensils are too hard for nonstick, tin- and silver-lined pans; they will scratch the pan's lining. Metal utensils can chip ceramic-lined pans.
Plastic spatulas like nylon can soften/melt at frying temperatures.
Wood utensils will eventually stain and break down and isn't dishwasher safe, and the cheap ones disintegrate quickly. But it's a good option as long as you keep replacing them when they wear out.
Silicone is very durable.
After extensive testing, our recommendation is the OXO Good Grips silicone turner. This is also sold as the StarPack Ultra Flexible Silicone Turner set. Alternatively, get a pair of silicone-tipped tongs.
Finally, in order to prolong the life of a nonstick pan, I would clean nonstick pans with gentle sponges like the Scotch-Brite 3M Non-Scratch Sponge
. If something is particularly sticky, try boiling a half-inch of water in the pan and scraping the sticky stuff off with a spatula during the boil.
Some of the skillets might not come with lids, so if you don't already have other lids that will fit, I would recommend buying a universal lid such as this one.