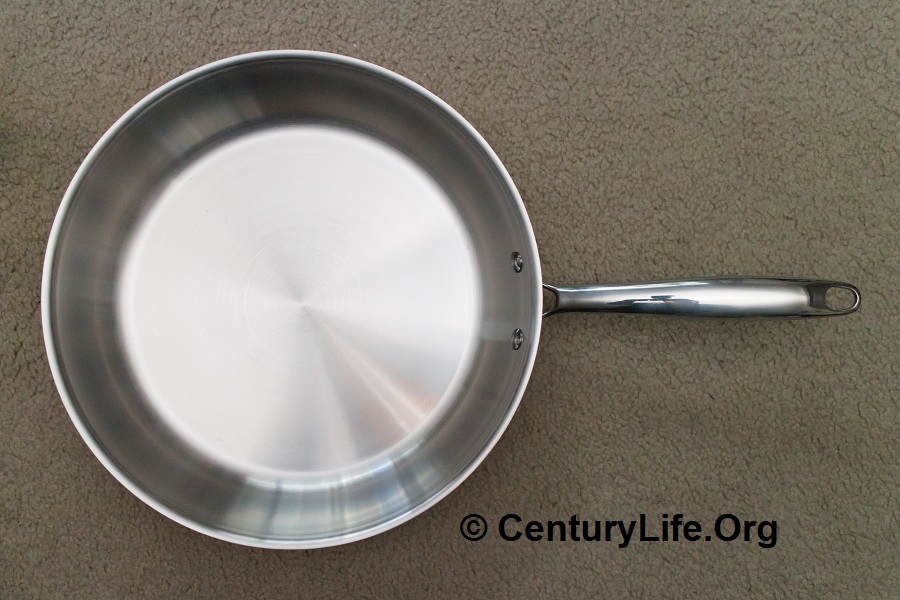 NOTE: This product line was discontinued many years ago.
THE COMPANY
In 1897, Clarence Charles Hobart started the Hobart Electric Manufacturing Company (Troy, Ohio). The company sold motorized coffee mills, meat grinders, and (starting in 1908) stand mixers for commercial bakeries.
In 1919, after World War I, Hobart formed the KitchenAid division, which produced smaller-scale stand mixers for residential customers. Hobart continued to sell non-residential products under the Hobart brand. The overall company remained profitable and independent for decades, occasionally adding new product lines to the KitchenAid brand, such as dishwashers.
In 1980 Dart Industries (Duracell, Tupperware) and Kraft (cheese and other food products) merged. Six months later, in 1981, Dart & Kraft bought Hobart for $460 million, and in 1985 Dart & Kraft sold the KitchenAid division to Whirlpool Corporation (refrigerators and other home appliances).1
Although Whirlpool owns the KitchenAid brand, not all KitchenAid products are produced in Whirlpool-owned factories; some of it is contracted to third parties.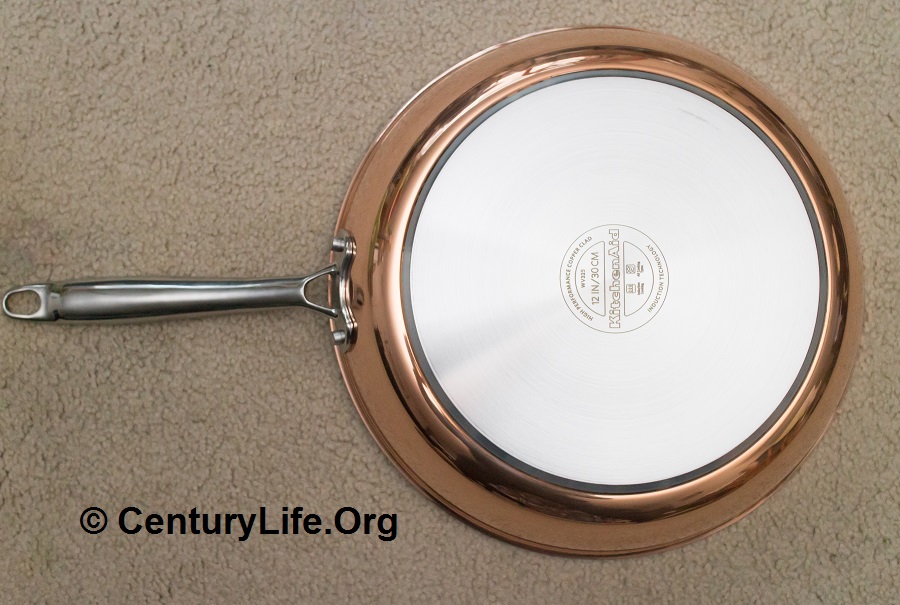 THE PRODUCT BEING REVIEWED
Today, we're reviewing the KitchenAid KCP12SKCP Tri-Ply Copper 12″ Skillet Cookware – Satin Copper
, though it is applicable to other pieces in the product line. The product number for the skillet is KCP12SKCP and the product number for the KitchenAid Tri-Ply Copper 10-Piece Set
(which does not include the larger 12-inch skillet) is KCPS10CP. KitchenAid introduced Tri-Ply Copper in 2014, along with KitchenAid Tri-Ply Stainless.
KitchenAid Copper Core Rim

Please note that KitchenAid Tri-Ply Copper should not be confused with KitchenAid Copper Core, an All-Clad Copper Core knockoff with major manufacturing problems. I ordered two pieces of this stuff brand new, and both had layer separation problems straight out of the box that usage may have exacerbated. (See photo of the rim.) I got rid of both pieces. KitchenAid Copper Core didn't even heat as evenly as regular All-Clad Stainless, due to the thinness of the copper layer and perhaps due to the air gaps.
Anyway, back to KitchenAid Tri-Ply Copper. This product line is pretty typical tri-ply copper, made with 304 stainless steel interior (also known as 18/8 or 18/10 stainless), aluminum alloy middle layer, and an outer layer of copper. The total thickness is about 2.36 mm (for comparison, All-Clad Stainless is about 2.6 mm thick). Designs of this type typically perform somewhat better than All-Clad Stainless if they aren't too thin, because copper conducts heat much better than stainless…
…Except that this pan goes one step farther! There is a visibly thick aluminum disc bonded to the bottom, with a magnetic stainless steel disc capping it all off, making it induction-compatible.
The result is uncommonly-even heating, right up there with some disc-base cookware, but since you also have aluminum and copper in the sidewalls, you avoid the ring of temperature discontinuity so common in disc-base cookware. You get the best of both worlds with this hybrid design.
So what's the catch?
First, the pan is made in China, which may be an issue to some.
Second, copper is harder to maintain than stainless steel: you can't put it in a dishwasher, it scratches more easily than stainless, and if you don't clean it regularly, it will turn different colors (silver, green, blue, purple, orange, brown–you name it). If you don't clean it at all, it will eventually turn a dark, matte brown that many people think looks dirty, though some people like such patinas.
Some reviews on Amazon
claim that the copper rubbed off the pan after several uses. Those claims are completely wrong. Copper can turn weird colors when heated, including a silvery color that can be misinterpreted as the copper layer "coming off" somehow. In reality, under normal use, copper can survive decades of normal use before wearing through. Here is a close-up shot of the rim of the pan. (Please excuse the dust.) You can clearly see the stainless, aluminum, and copper layers, which total 2.36 mm thick at the sidewalls, as measured via micrometer. Assuming the ratio at the rim is the ratio at the sidewalls, that means the copper exterior is about 0.6 mm thick. Even if the rim were distorted or if the copper layer is folded upwards to exaggerate its thickness, there would still be significantly more than just a thin copper plating that "rubs off."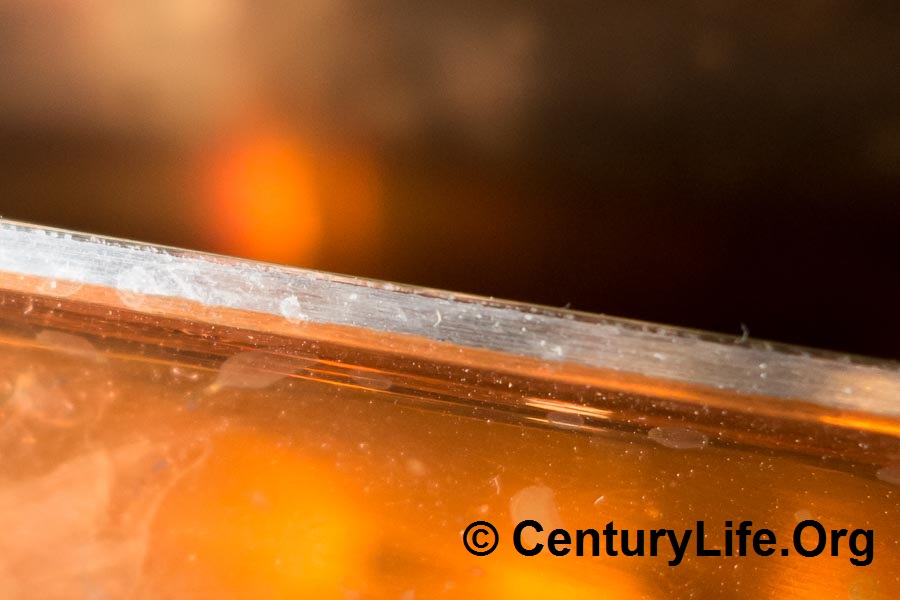 That said, cleaning copper is enough of a chore that you may be interested in alternatives, which I will get to in the Conclusion.
Overall Rating: 4.35/5 Very Good. For an explanation of ratings methodology, click here.
Cleanup: 4/5 Good. I never give 5/5 to stainless steel because it can stick, but if you preheat the pan, then turn down the heat to low (or medium low depending on your burner's strength) and add oil, and then add food, you can minimize sticking. Deglazing a pan (adding a little liquid such as wine to stuck-on bits of protein while the pan is still hot) can also help with cleanup as well as make a great pan gravy.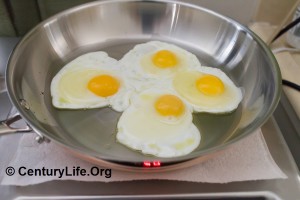 As far as stainless pans go, I would rate KitchenAid Tri-Ply Copper as above-average. Eggs will still stick a little bit even with pre-heating the pan and then adding oil, but it's not bad compared to many other stainless-lined pans. The pan utilizes rivets, so it is a little harder to clean than rivetless designs like Demeyere Proline, but I won't knock off a point for that.
If you ever find yourself with dull protein stains or rainbows of heated oil left on the pan, try boiling a little vinegar and water in the pan. If that's not enough, use Bar Keepers Friend.
I am not deducting a point for the copper exterior, because some people cook on induction/electric coil in which case they are spared the worst of having to clean copper, since the contact will be with just the stainless. But for gas users in particular, the hot gases rising from the burner may be hotter and oxidize the copper faster. If you don't clean the copper regularly, eventually it will turn into a dark, matte brown that some people may find ugly. Also, copper is softer than stainless steel and will therefore more easily scratch, but that's not a clean-up issue per se.
In any case, use Copperbrill Cleaner
or some other copper cleaner to restore the shine of copper without scratching. BKF also works, but it will scratch up the exterior more.
Durability: 5/5 Excellent. The interior stainless steel is SAE 304 (18/8 or 18/10 stainless steel) and should resist corrosion quite well. The thick cladding and disc base should ensure that the pan doesn't warp under normal usage. The manufacturer rates it oven-safe up to 500F (260C), so feel free to use it in the oven.
Even heating: 5/5 Excellent. The hybrid design of this pan results in a very evenly-heating pan. The cladded layer prevents large temperature discontinuities so common in disc-base-only cookware along the perimeter of the pan.
In addition to even heating, the large mass of copper, aluminum, and stainless steel results in good heat retention. If you throw in a cold steak, temperatures won't crater like they would with a thin aluminum nonstick pan or with thinner clad, such as All-Clad Stainless. (In fact, the first thing I did after my usual egg tests for sticking, was to use this pan to cook large fillets of rockfish with garlic and onion. The pan did very well, and the pan gravy was delicious.)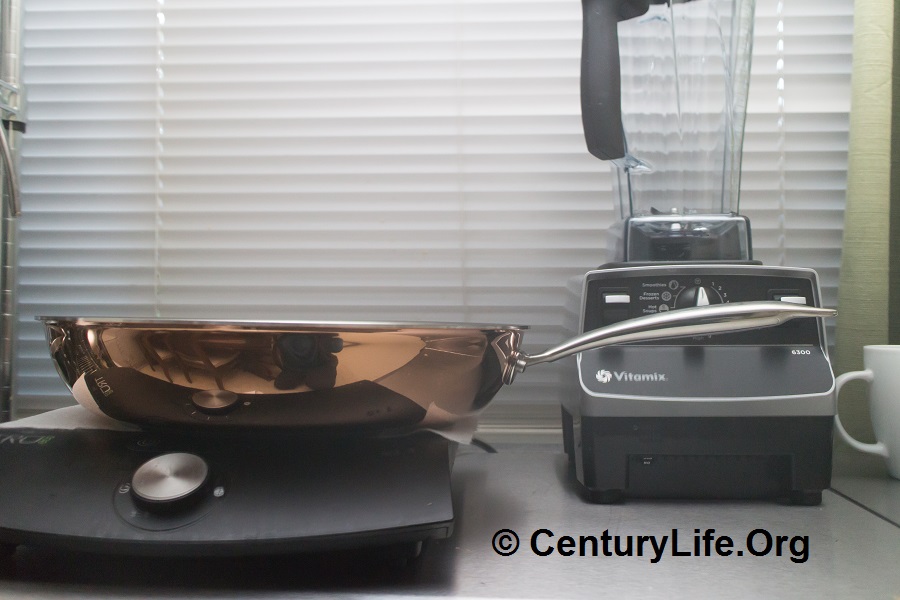 Handling and ease of use: 4/5 Very Good. The KitchenAid KCP12SKCP Tri-Ply Copper 12″ Skillet Cookware – Satin Copper
weighs about 1940 grams empty (about 4.28 pounds). In comparison, an All-Clad Stainless 30 cm (12-inch) pan weighs about 1265 grams (2.79 pounds). The KitchenAid Tri-Ply Copper skillet's handle is spartan but comfortable. I do wish it were a little longer, though, to allow for easier two-handed operation since the pan does not come with a helper handle. In fact, I have to deduct a point on handling because once the pan is weighed down with food, its heavy enough to where I think a helper handle would matter to a lot of people.
Value: 4/5 Very Good. If you're okay with the lack of helper handle and Chinese provenance and dealing with copper, then this pan is an excellent bang for the buck. I can't give it a perfect score on account of the above, though, so 4/5 is the best I can give the product.
Personally, I dislike dealing with copper maintenance and the lack of helper handle makes it a bit of a pain to deal with, enough so that I would rather have a Demeyere Proline pan if I had to choose one or the other. It has a helper handle, better finish, no copper maintenance issues, and a much larger heat capacity to better maintain temperatures, even when cooking particularly thick pieces of meat or fish.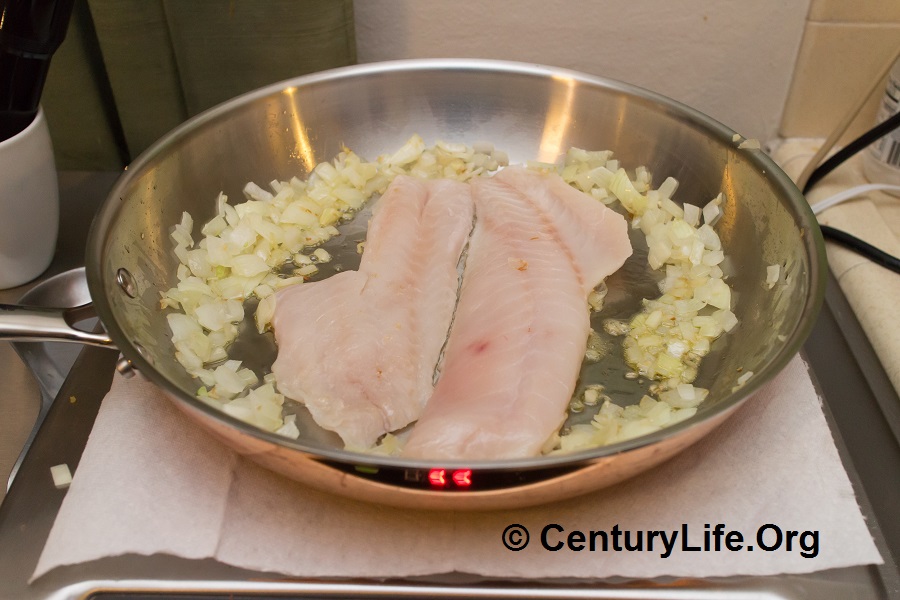 Versatility: 4/5 Very Good. This pan can cook on any heating surface including induction. KitchenAid Tri-Ply Copper should not be put into the dishwasher, because that will oxidize the copper into nasty colors; for that I am taking off a point. KitchenAid Tri-Ply Copper is oven safe up to 500 degrees Fahrenheit.2 The pan's flat cooking area is about 9 inches in diameter, which is on the slightly smaller side for a 12-inch/30-cm skillet, but it's on par with All-Clad 12-inch skillets, so some may like that familiar shape. Personally I like larger floorspace because you can fit more food.
CONCLUSION
If you can overlook the drawbacks such as made-in-China, lack of helper handle, and extra maintenance required of copper, then the KitchenAid Tri-Ply Copper product line
is a very compelling value. However, if you can swing the extra expense, the Demeyere Proline is a bit better: it has a slicker finish and no rivets or exposed copper, meaning less time cleaning (those minutes add up after a while–even a single minute per day is 365 minutes, or 6.08 hours, per year; the Proline can also go in the dishwasher, but the KitchenAid can't). Prolines also have great thermal mass, so temperatures don't sag as much when you throw in a big steak or something. Lastly, the lack of helper handle may be an issue for some people.
The skillets do not come with lids, so if you don't already have other lids that will fit, I would recommend buying a universal lid such as this one.
ADDENDUM
Similar-looking cookware is now available at a similar price from Old Dutch International, a small importer in New Jersey that apparently specializes in copper decorations and cups. ODI focused on the most popular cookware: a 10 inch skillet (no lid)
, a 12 inch deep skillet with lid
, a 2 quart saucepan
, an 8 quart stock pot
., and a 12 x 9 inch Oval Au Gratin Pan (for things like fish)
, The 12 inch deep skillet has a helper handle and comes with a lid. However, after getting my hands on the 12 inch skillet, I am unimpressed. The ODI version is not as well built; it has only the stainless steel bottom disc without much if any aluminum layer for better heat spread. Furthermore, the steel bottom disc was already separating from the bottom of the pan even though it was a brand new pan; you could literally see a gap developing between the copper and the disc. Lastly, the polishing job was pretty horrible. It's possible I got a defective product as to the polishing and bottom layer separation, but that still doesn't explain the lower amount of aluminum. So the bottom line is: looks can be deceiving–the ODI product is NOT as good as the KitchenAid product even though they look similar. If you want to try your luck anyway, go for it, but buyer beware.
FOOTNOTES