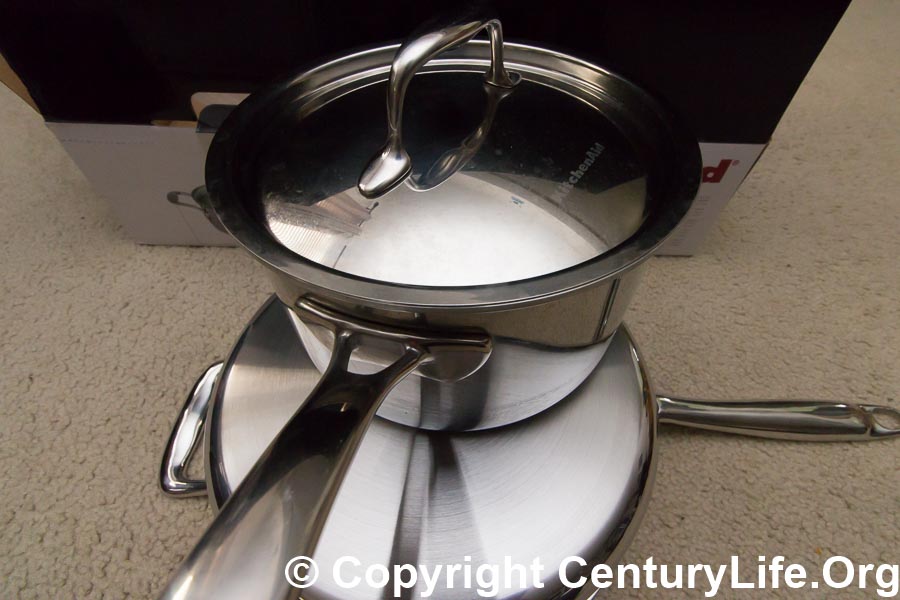 NOTE: This product line has been discontinued as of 2020.
THE COMPANY
In 1897, Clarence Charles Hobart started the Hobart Electric Manufacturing Company (Troy, Ohio). The company sold motorized coffee mills, meat grinders, and (starting in 1908) stand mixers for commercial bakeries.
In 1919, after World War I, Hobart formed the KitchenAid division, which produced smaller-scale stand mixers for residential customers. Hobart continued to sell non-residential products under the Hobart brand. The overall company remained profitable and independent for decades, occasionally adding new product lines to the KitchenAid brand, such as dishwashers.
In 1980 Dart Industries (Duracell, Tupperware) and Kraft (cheese and other food products) merged. Six months later, in 1981, Dart & Kraft bought Hobart for $460 million, and in 1985 Dart & Kraft sold the KitchenAid division to Whirlpool Corporation (refrigerators and other home appliances).1
Although Whirlpool owns the KitchenAid brand, not all KitchenAid products are produced in Whirlpool-owned factories; some of it is contracted to third parties.2
THE PRODUCT BEING REVIEWED
Today, we're reviewing the KitchenAid KCT35EHST Tri-Ply Stainless Steel 3.5-quart saute pan and the KitchenAid KCT30PSST Tri-Ply Stainless Steel 3.0-Quart Saucepan, though this review is applicable to other pieces in the KitchenAid Tri-Ply Stainless Steel product line. (The product numbers for this product line are a mess, but I'll untangle them for you at the end of this review.) KitchenAid introduced Tri-Ply Stainless alongside its Tri-Ply Copper.
This product line is made in China with 304 stainless steel interior (also known as 18/8 or 18/10 stainless), aluminum alloy middle layer, and an outer layer of magnetic stainless steel (18/0). The total thickness is about 2.5 mm (for comparison, All-Clad Stainless is about 2.6 mm thick). All-Clad's design has ~1.7 mm of aluminum alloy, whereas this line appears to be a typical Chinese clone with ~1.5 mm of aluminum alloy, or 88% as much aluminum. The thinner aluminum means a little less even heat distribution, and thus more hotspotting.
Overall Rating: 4.3/5 Very Good. For an explanation of ratings methodology, click here.
Cleanup: 4/5 Good. I never give 5/5 to stainless steel because it can stick, but if you preheat the pan, then turn down the heat to low (or medium low depending on your burner's strength) and add oil, and then add food, you can minimize sticking. Deglazing a pan (adding a little liquid such as wine to stuck-on bits of protein while the pan is still hot) can also help with cleanup as well as make a great pan gravy.
As far as stainless pans go, I would rate KitchenAid Tri-Ply Stainless as average. The good news is that there are no rivet heads to clean around, so even if you do get any stuck-on grime, it's a lot easier to clean off. And if you ever find yourself with dull protein stains or rainbows of heated oil left on the pan, try boiling a little vinegar and water in the pan. If that's not enough, use Bar Keepers Friend.
KitchenAid has non-removable logos etched into the lids of this series, whether it's steel or glass lids. I would rather not have tacky logos and such but at least it's a relatively small "KitchenAid" logo.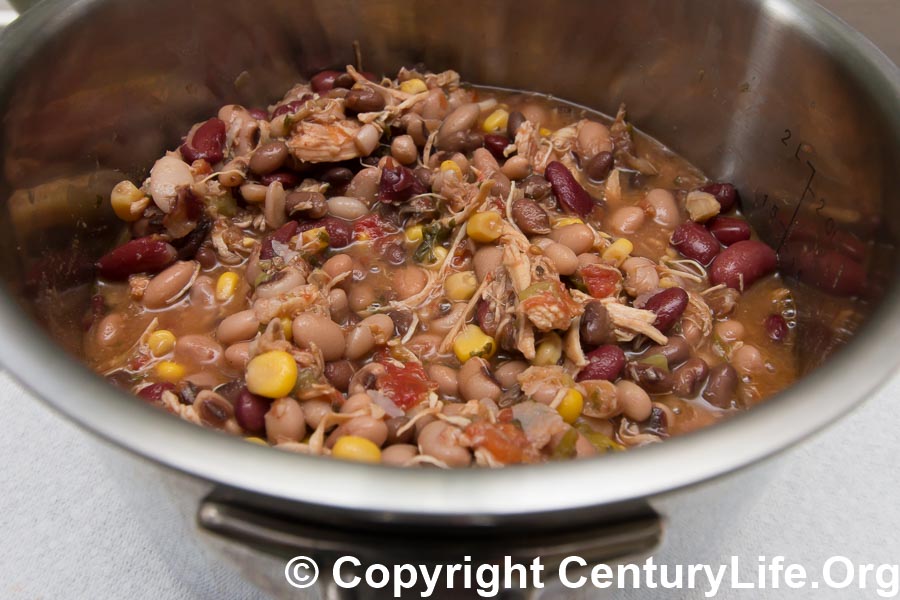 Durability: 5/5 Excellent. The interior stainless steel is SAE 304 (also known as 18/8 or 18/10 stainless steel) and should resist corrosion quite well. The cladding isn't that thick at only 2.5 mm, but it's thick enough that you should not experience warping so long as you don't abuse it. For instance, don't dunk it in water while it's still hot. The manufacturer rates it oven-safe up to 500F (260C), so feel free to use it in the oven.
I should note that the saute pan came with some sort of residue that cleaned off (see below). I'm not sure what it was, but I've seen similar residue on other new pieces of cookware from other companies at times–even high-end brands. The fact that the saute pan passed quality assurance like that doesn't look great for the company, but I am not deducting a point for what might be some polishing residue or water marks left behind.
Even heating: 3/5 Good. Even heating performance matters most for skillets, saute pans, and any other pan where you are using higher temperatures and want to cook on the bottom, such as stockpots (for one-pot meals where you brown meat on the stockpot bottom as well as cook veggies). I tested the saute and saucepan, not the skillet. However, you can get a sense of how even-heating these pans are by looking at the thermal performance of other 2.5mm-thick Chinese knockoffs of All-Clad, such as Culina or Cooks Standard. Obviously you aren't getting All-Clad performance, but you aren't paying All-Clad prices, either.
Heat retention is decent, but a large amount of food such as a steak will crash the temperature of the pan harder than thicker pans like Demeyere Proline, resulting in more time spent steaming food and less time browning and developing flavor via Maillard reactions. This is more of a problem for high-temperature frying, though. For lower-temperature cooking, especially with continuous stirring, you can get away with thinner pans. It's not particularly fun to have to keep stirring, though, especially if you have other tasks in the kitchen.
Handling and ease of use: 5/5 Excellent. I have to say that the handles feel disconcertingly hollow compared to solid-cast stainless handles on premium lines of cookware. Yet I don't think that they are particularly flimsy, and they are spot-welded, multiple times per handle, to the body of the pan and warrantied up to 500F oven temperatures, so the handles are probably very durable despite feeling a little lightweight. Overall I would say the handling is comfortable and the handle stays cool for an exceptionally long time even when cooking at higher temperatures. Even after hours of simmering stock, for instance, the saucepan's hollow handle did not get hot.
Value: 4/5 Very Good. Products like this are hard to value.
On one hand, it's 2.5 mm of Chinese stainless clad. You can get similarly-built Cooks Standard or Culina for less money. Those two product lines even give you lids for the skillet, whereas these KitchenAid skillets do not come with lids. By this metric, the KitchenAid might be a lower value.
On the other hand, this is the cheapest decent rivetless clad on the market. (Don't knock rivetless till you've tried it, as it's more hygienic and a timesaver since you don't need to work so hard to clean grime around rivets.) The next step up is to the thicker 3mm Demeyere Industry 5/Zwilling Sensation and then to the ultra-thick Demeyere Proline. Both of those are significantly more expensive than this KitchenAid, so by this metric this KitchenAid is an easy Excellent 5/5 value.
Furthermore, Cooks Standard and Culina are imported by small companies. I'm not sure if they'll still be around 20 years from now or if they have the resources to continuously monitor production in China to prevent any hijinks like watering down the quality of the stainless steel. In contrast, KitchenAid is huge and offers a limited lifetime warranty on this cookware.
Versatility: 5/5 Excellent. This pan can cook on any heating surface including induction. It is also dishwasher compatible and oven safe up to 500 degrees Fahrenheit (260 Celsius). However the glass lid is not oven safe to the same temperature, so don't use the glass lid above 350F or under the broiler.
The pieces in this product line have laser-etched quantity markings, but I find such markings to be gimmicky for large-diameter pots and pans. Even an 18cm-diameter pan like the 3-quart saucepan is sufficiently wide so that it's hard to get exact measurements using only the etched markings–a small vertical distance translates into a sizeable quantity difference. And the quantity markings on the 24cm-diameter saute pan are even more error-prone. The markings wear off and get harder to read over time anyway. But some people like the etchings, and they are better than nothing.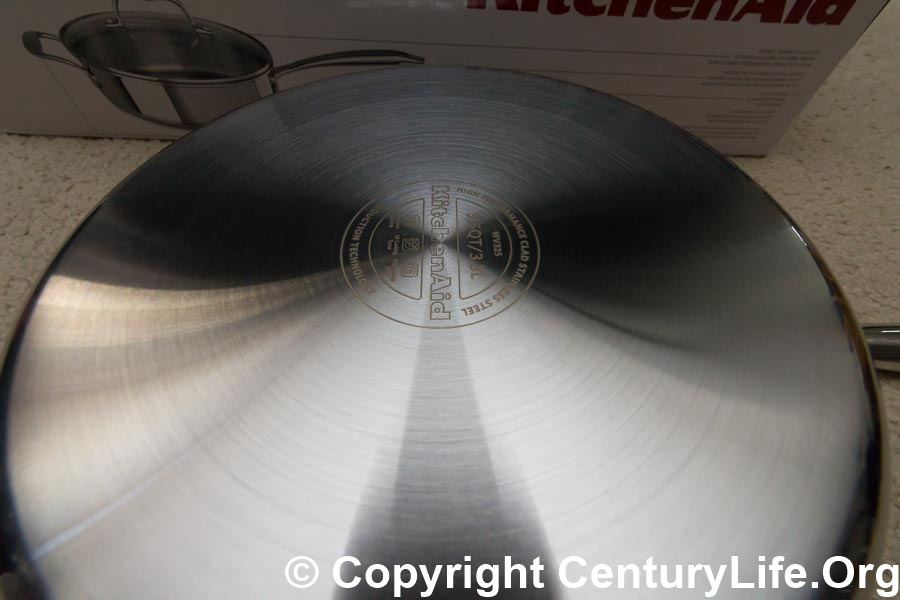 CONCLUSION
If you are looking for the cheapest decent clad (one notch below All-Clad Stainless in even heating performance) that has welded instead of riveted handles, then this is it. I'd much rather have Demeyere Industry 5/Zwilling Sensation or Demeyere Proline, but those may be out of one's budget. A more economic mix would be to buy everything EXCEPT FOR the skillet in KitchenAid Tri Ply Stainless, and then top it off with a Demeyere Proline skillet. That way you have the extra thickness and heat capacity where it helps the most (the skillet), while still getting good performance on everything else.
If you don't care about cleaning rivets, then you can get the same performance with Cooks Standard or Culina, and save a bit of money up front. However, be warned that although all three companies offer limited lifetim warranties, Cooks Standard and Culina are small importers. I'm not sure if they'll still be around 20 years from now. In contrast, KitchenAid is huge and offers a limited lifetime warranty on this cookware.
Lastly, you get a choice of glass or stainless steel lids in this product line. I would strongly recommend the steel as it's stronger, can't break, can go to 500 degrees Fahrenheit (260 degrees Celsius) and with practice you won't need to look through a lid very often anyway. The steel lids' handles are also welded and thus the lid is extra easy to clean. The glass lids' handles are riveted and somewhat less hygienic as they can accumulate residues more easily. More importantly, the glass lids can't go beyond 350F (177C) in the oven.
The KitchenAid Tri-Ply Stainless Steel product line has extremely confusing marketing. The product line comes with glass and steel lids–your choice. But when you look at online photos, products that have steel lids in reality, look like they have glass lids in the photos, and vice versa. I've prepared a handy chart to help figure out what product goes with what product number:
The skillets do not come with lids, so if you don't already have other lids that will fit, I would recommend buying a universal lid such as this one.
FOOTNOTES