Cooking surface: 4/5 Good
Conductive layer: 1/5 Very Poor
External surface: 5/5 Excellent
Examples: Exterior and interior of All-Clad Stainless, Demeyere
Health safety: 5/5 Excellent
—–
DESCRIPTION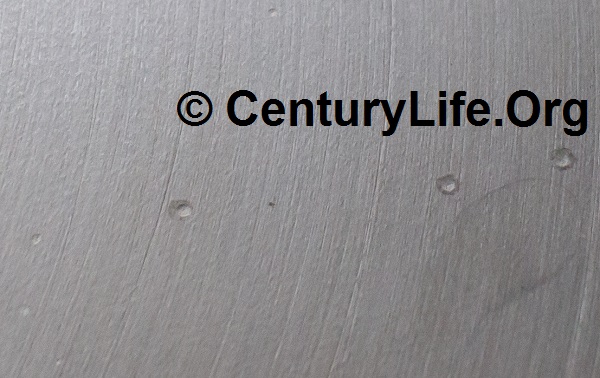 Stainless steel is also known as "stainless." Since a lot of cookware is manufactured in French-speaking countries, you may see the terms "acier inoxydable" or "inoxydable" or "inox" which mean all mean "stainless steel."
So what is stainless steel?
The short story: stainless steel is a corrosion-resistant type of steel. It's much harder and has a much higher melting point than aluminum and copper, making it the most durable of all common cookware materials. (Porcelain/ceramic/glass and anodized aluminum are harder than stainless steel, but they are also brittle, making them more likely to break if dropped or bashed against the side of a sink or other hard surface.)
However, stainless steel is not 100% corrosion-resistant. Even the most corrosion resistant grades of stainless steel will eventually pit/stain/rust if exposed to salt water or acid for long enough periods of time. Thus you should never store acidic foods (e.g. tomato sauce) in stainless steel pots overnight. Also do not use undissolved salt as that is highly corrosive, and even the best grades of stainless steel can't resist that abuse indefinitely. For instance, when making pasta, bring water to a rolling boil first before adding salt. The agitated water will prevent salt from sinking to the bottom of the pot before it has a chance to dissolve. Stainless steel cookware can last a lifetime–with proper care.
If you're shopping for stainless steel kitchenware, the hierarchy goes something like this: