COOKWARE EVEN HEATING TESTING METHODOLOGY
I went through several iterations of testing methodologies before settling on two that I thought were realistic and representative of how people use their cookware. I'm also planning on a couple of upgrades and additions to these tests that I thought up on my own, but if you have suggestions on cookware to test or how to make testing methodology even better, let me know.
OLD Electric (Induction, Coil, Radiant, Halogen) Testing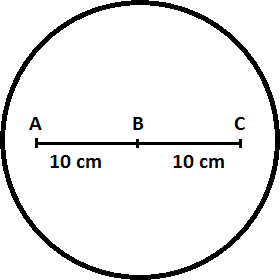 I heated all the cookware one at a time with a Cooktek MC1800 induction cooker at ~790 watt power (power setting usually about 10 of 20, varying based on the cookware), which is equal to ~5,900 Btu/h[1], which is equal to medium heat on a typical residential natural gas range. I allowed for complete cooldown to room temperature each time for both the cooktop and cookware. Throughout this entire process, I recorded data with a professional forward looking infrared thermal imaging camera and a professional dual-thermocouple thermometer. I then went back over my recorded data to find the moment in time when the center of the pan hit 350 degrees Fahrenheit (point B on the diagram). Then I took the average of points A and C and subtracted it from the temperature at point B. I did this for each piece of cookware. There are some other factors I had to correct for, like emissivity and ambient reflections and temperatures, hence the Fieldpiece thermometer for verification. I took several temperature readings per cookware heating cycle to ensure consistency.
Bottom Line: the lower the temperature delta (difference), the better, and ideally cookware would have a 10 cm temperature delta of zero. That is, ideally the entire cookware surface should be the same temperature.
44 degrees C ↩
7 degrees C ↩